Critically Acclaimed Shows ... Up Close & Personal
GARY HOEY
DATE
Friday, February 7, 2020

We cannot offer refunds under any circumstances.

TIME
8:00PM (Doors Open 7:00PM)
VENUE

9 Wallis Street

Venue Details
TICKETS
RESERVED SEATS

(ALL AGES)

$30.00, $40.00
World renowned rock guitarist Gary Hoey (listed as one of the top 100 guitarists of all time) is back to Beverly for one night only!
"It's great to hear Gary sing and play the blues with his trademark intensity, feel and authenticity."
Don't miss your chance to see Gary Hoey in the most intimate, elegant listening room north of Boston!
GARY HOEY
"Neon Highway Blues", Gary's latest release, carries its 11 tracks with the confidence and assuredness of a veteran, and the freshness of someone who's still in the process of discovery and refinement -- with the help of famous friends such as Eric Gales, Lance Lopez, Josh Smith and Hoey's 17-year-old son Ian Hoey. The release of "Neon Highway Blues" will, of course, take Gary Hoey back on the highways and byways for plenty of touring and playing, well, the blues -- and more. He can't yet predict where the next road will take him, but Hoey is confident it will be an adventure.
"It's great to hear Gary sing and play the blues with his trademark intensity, feel and authenticity. And the guitar tones…both vintage and modern at the same time." - Joe Satriani
In 2012, he produced and co-wrote The Queen Of Metal, Lita Ford's latest release "Living Like Runaway" for SPV records to rave reviews. As Music Director for Rock 'n' Roll Fantasy Camp, he's worked with legends like Joe Perry, Roger Daltrey, Yes, blues icon Johnny Winter, Robben Ford, Leslie West, and KISS drummer, Peter Criss. And he has toured and traded licks with the likes of Jeff Beck, Brian May of Queen, Ted Nugent, Joe Satriani, Steve Vai, Peter Frampton, and Dick Dale.
With a collection of 21 albums it's no wonder Gary Hoey is listed as one of the top 100 guitarists of all time. The world renowned rock guitarist's first break came in 1987 when Ozzy Osbourne liked Hoey's tape enough to fly him to LA for an audition and encouraging him to move to the West Coast. In 1990 Hoey was signed to Reprise Records with a short lived band called Heavy Bones, but followed up in 1993 with a solo album, and Gary's cover of "Hocus Pocus" rocketed into the Billboard's Top 5 Rock Tracks. He went on to score the successful "Endless Summer II" soundtrack for New Line Cinema and in 1995 started a trilogy of "Ho! Ho! Hoey," a collection of instrumental Christmas classics that continues each year in his Rockin' Holiday shows. And in 2013's release, "Deja Blues", he came home to the blues. Gary's release in 2016, "Dust & Bones," displayed an exuberant fusion of blues and rock. But whatever style he plays, one thing is certain, Gary Hoey is a fiery, charismatic player who connects with the crowd.
Whether he's playing scorching originals or classic rock covers, his solos are thrilling and reminiscent of Clapton or Stevie Ray in their fiery youth. One thing that remains consistent is Hoey's impassioned command of the guitar. He can attack his instrument with feral intensity and then play something very soft and achingly beautiful. This ability to mix feeling, phrasing, technique and tone is the true mark of a master guitarist.
ABOUT 9 WALLIS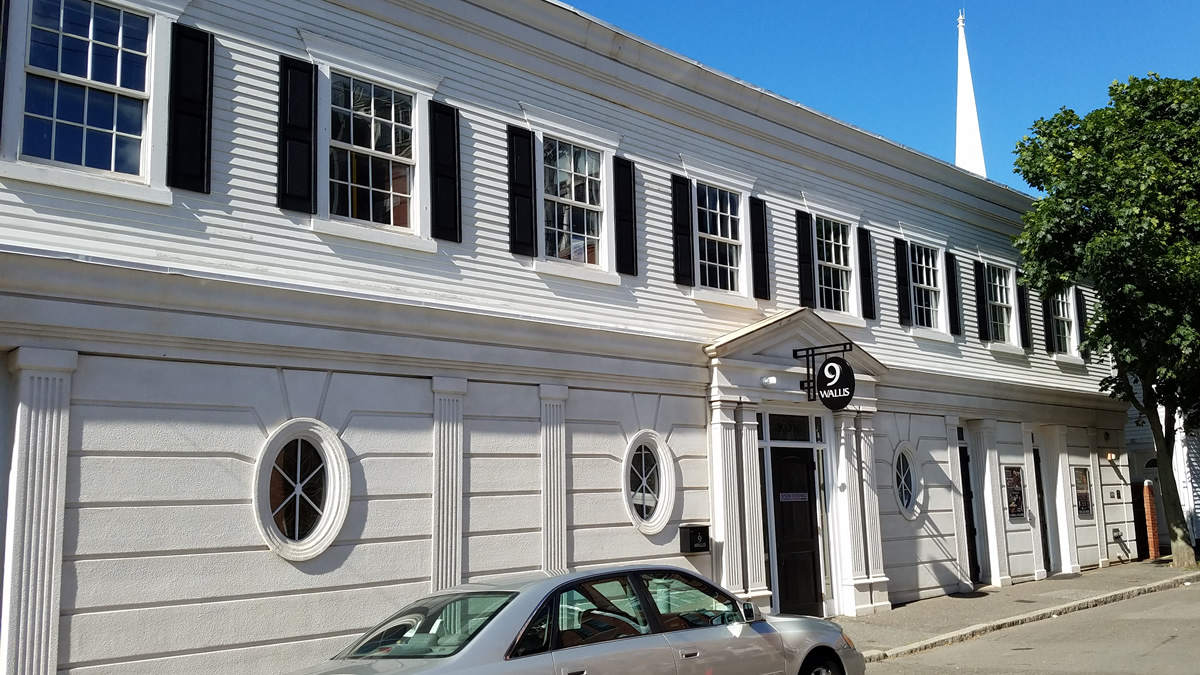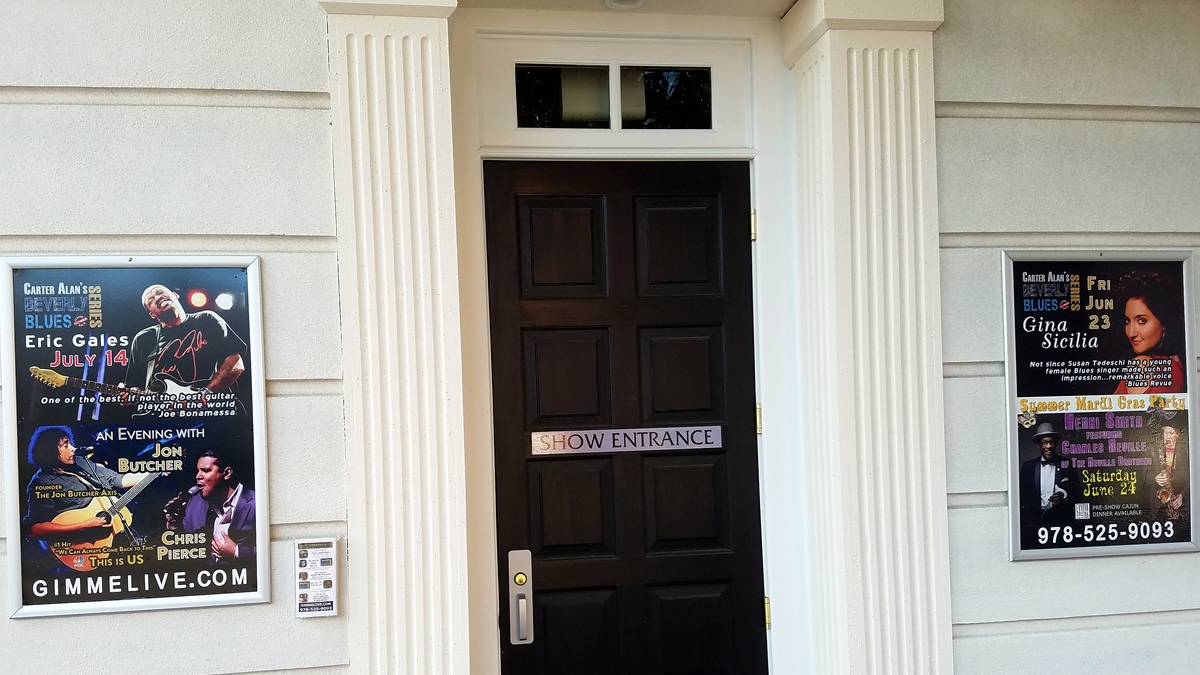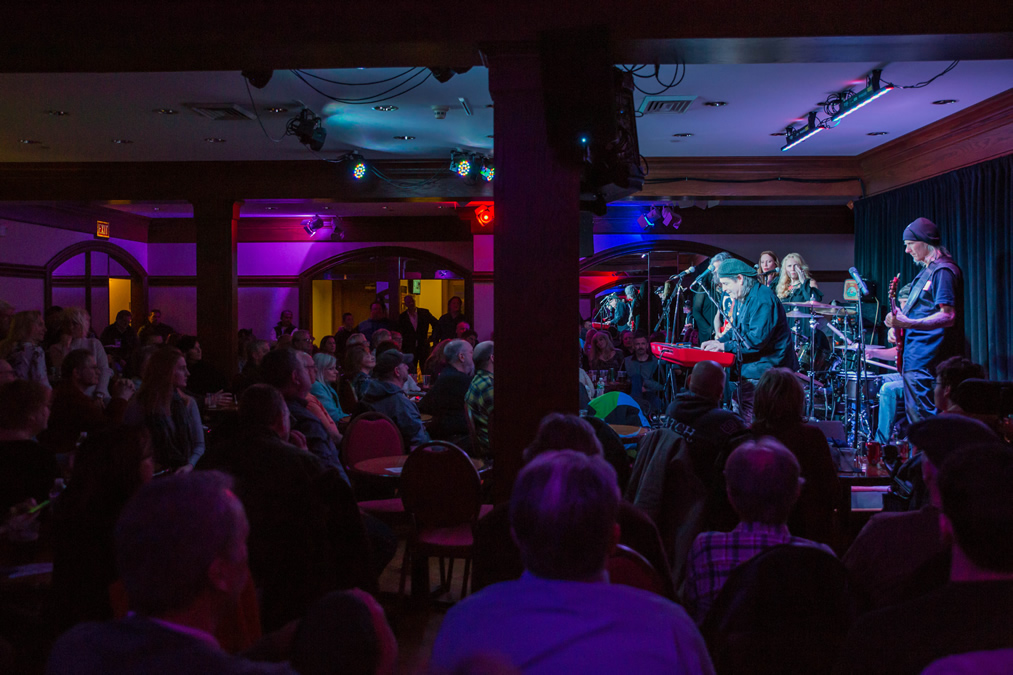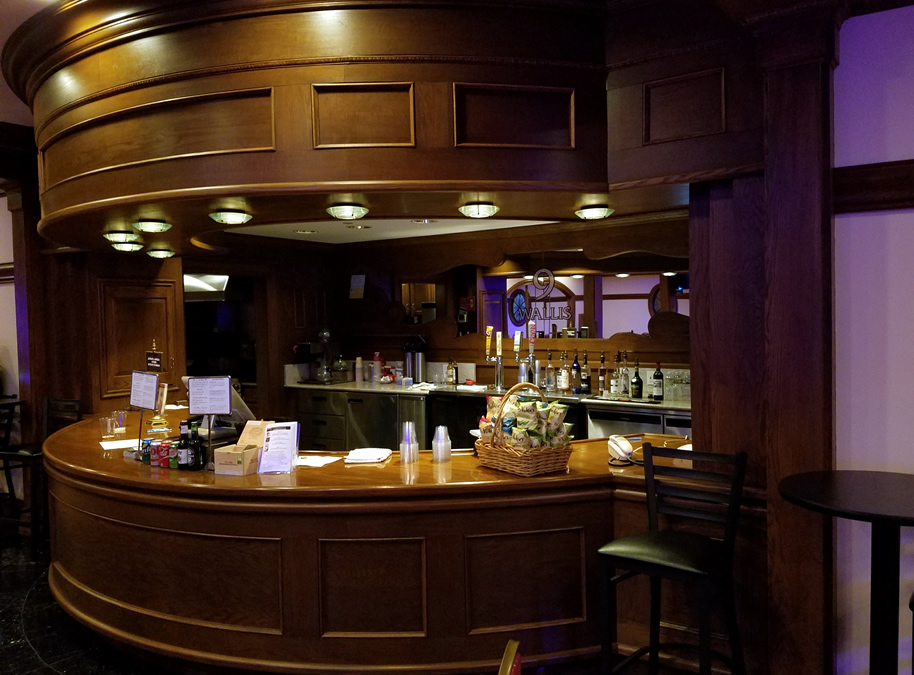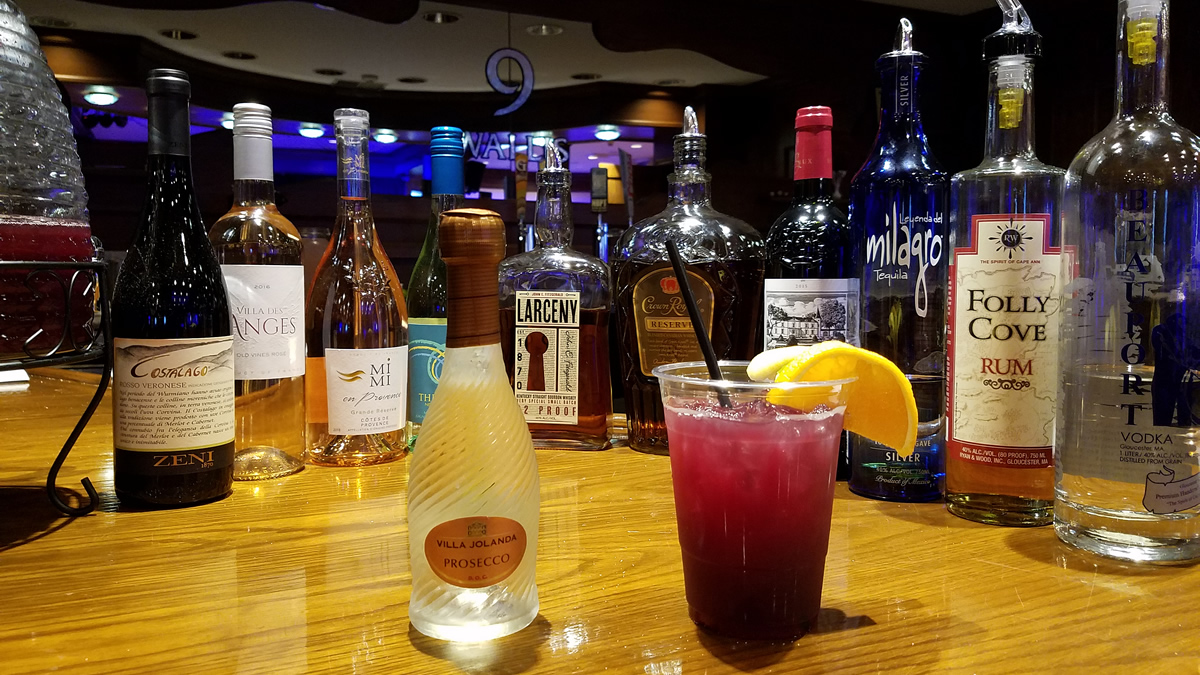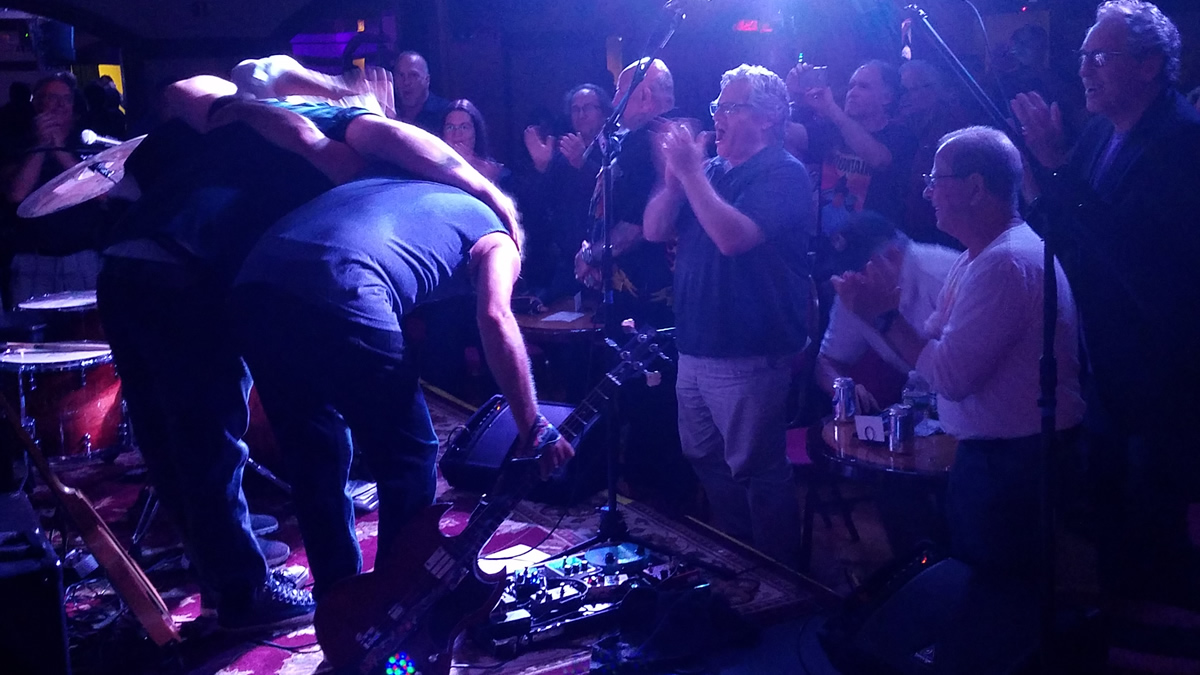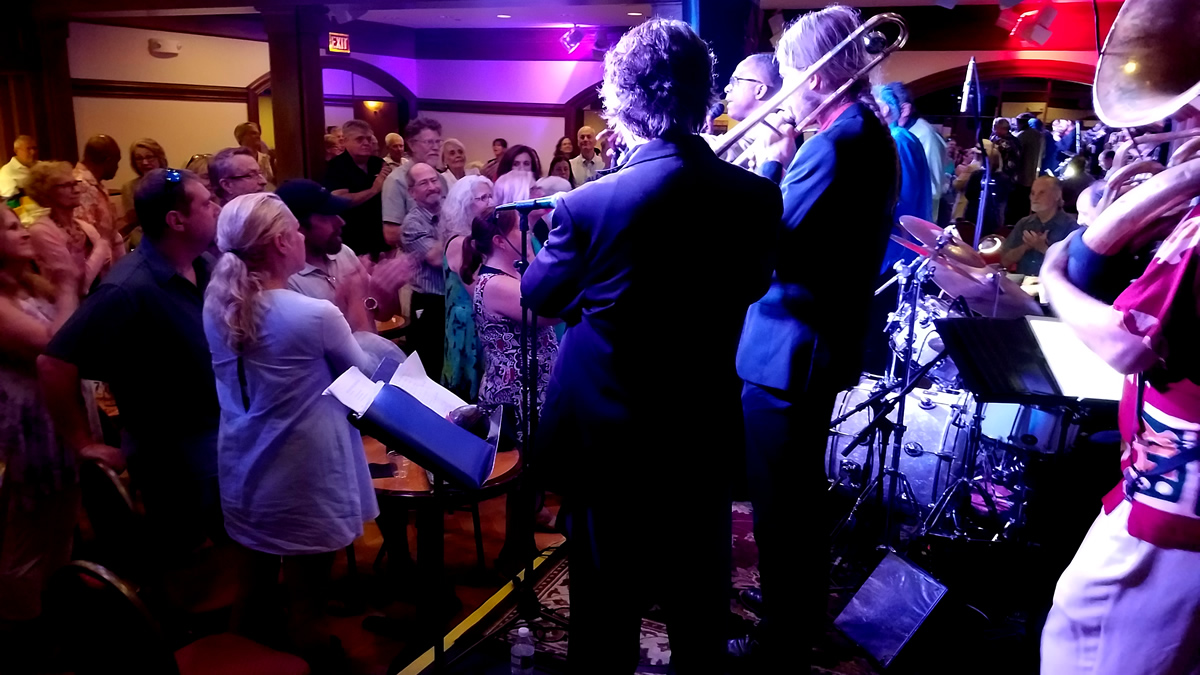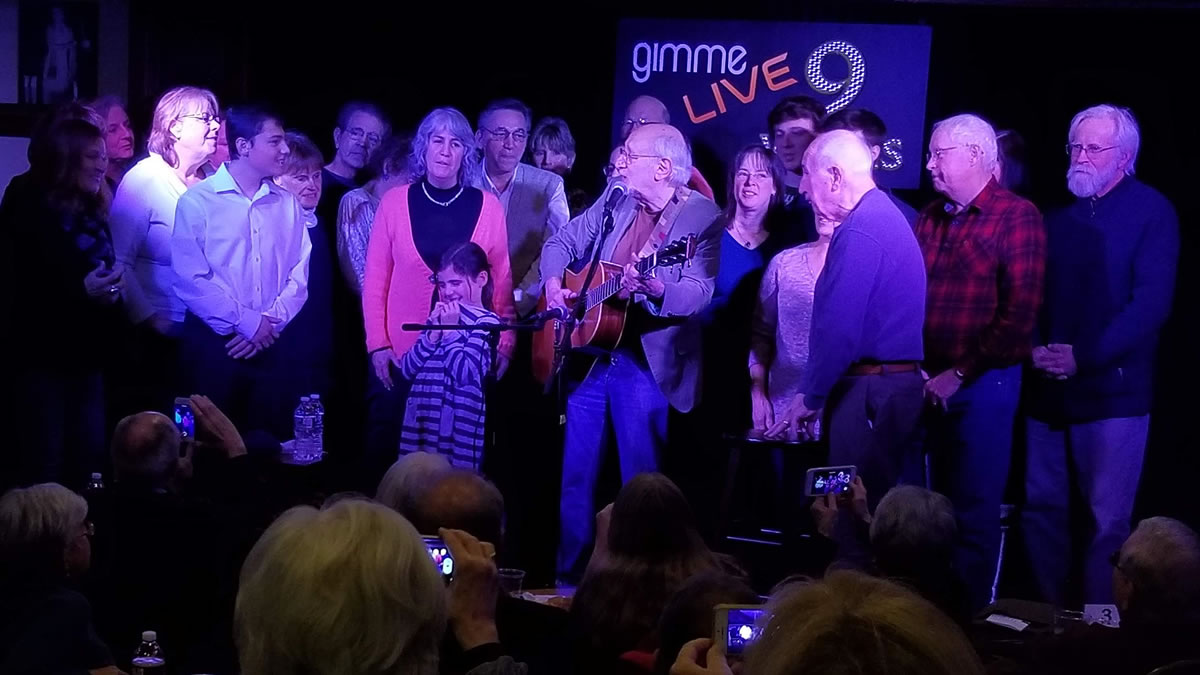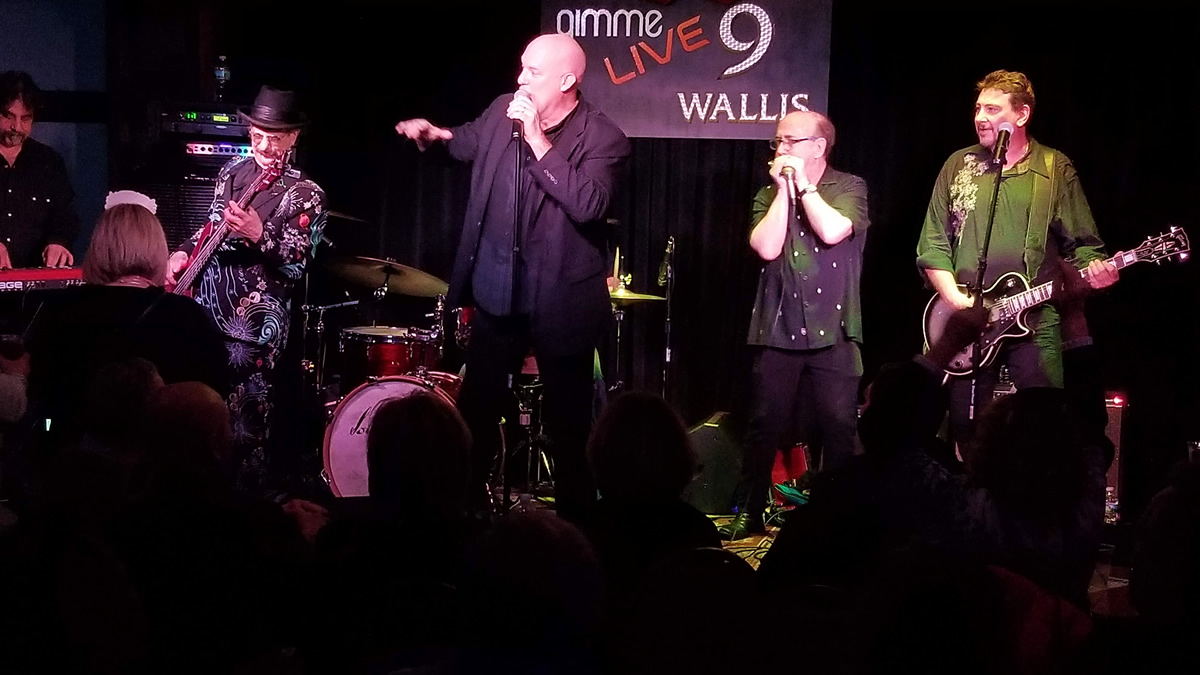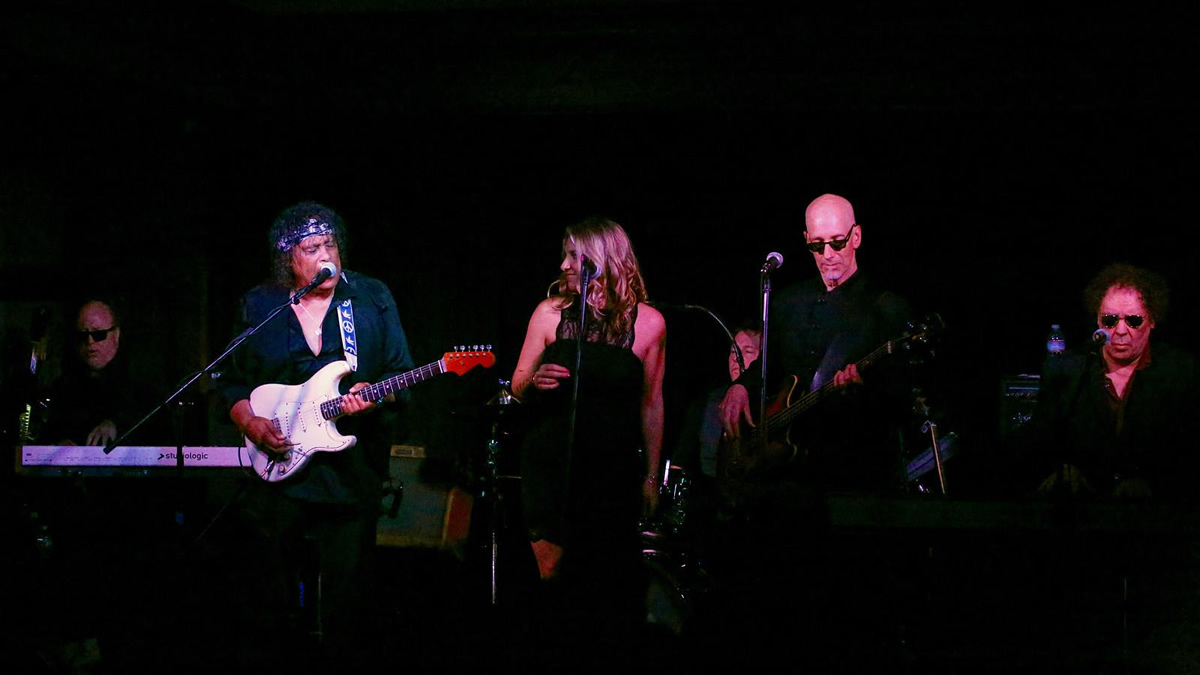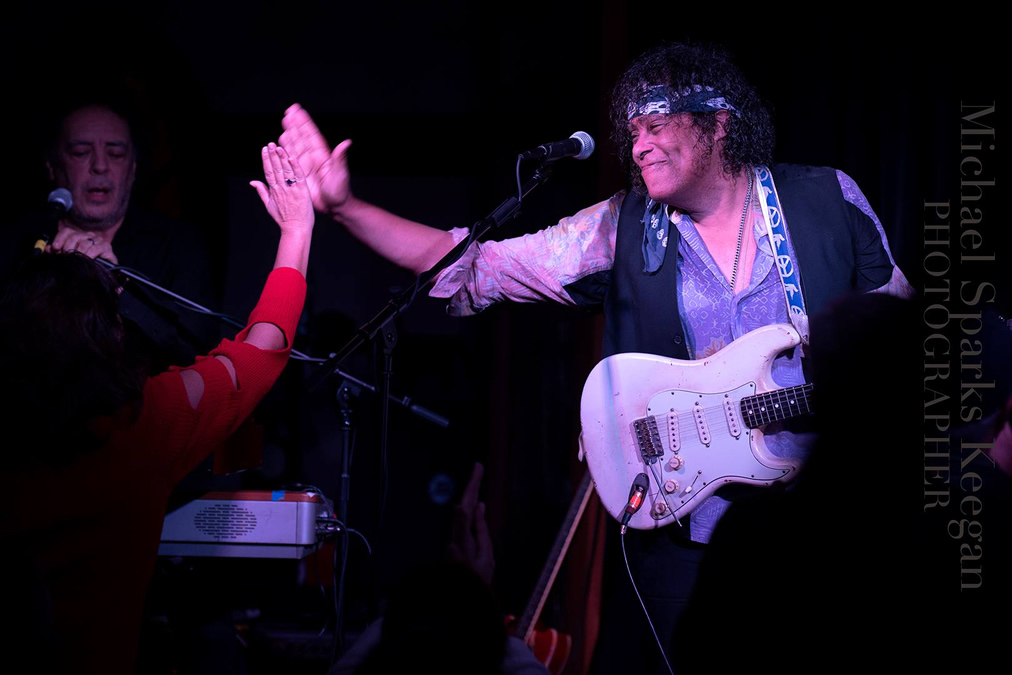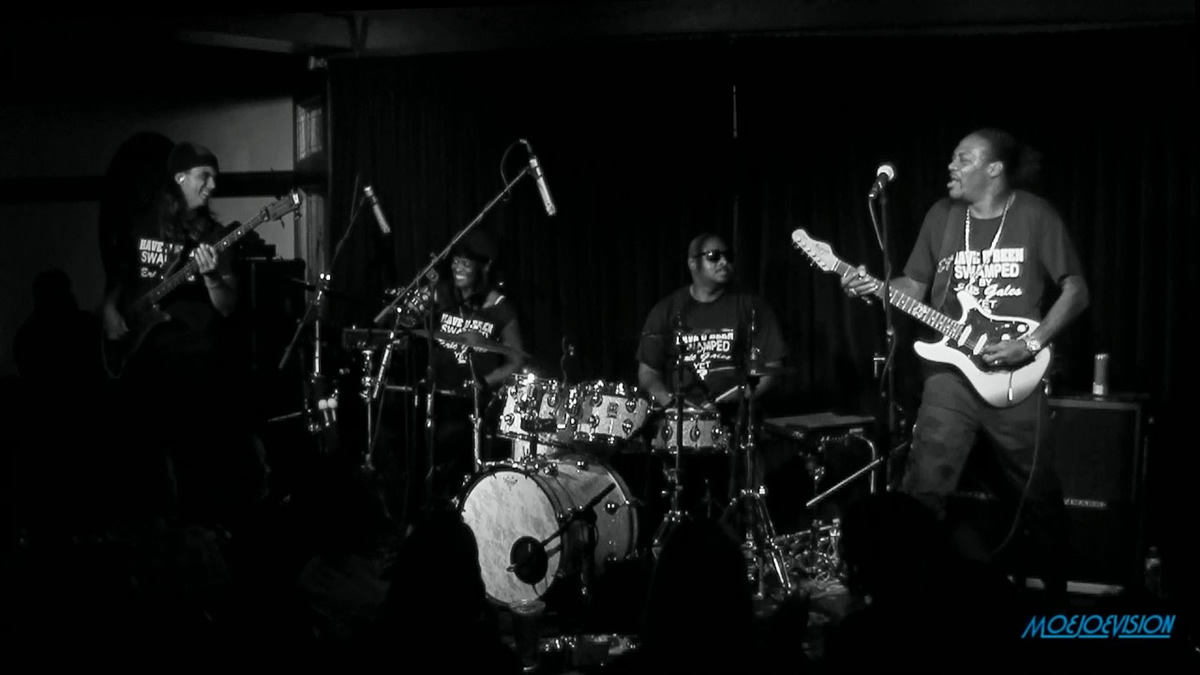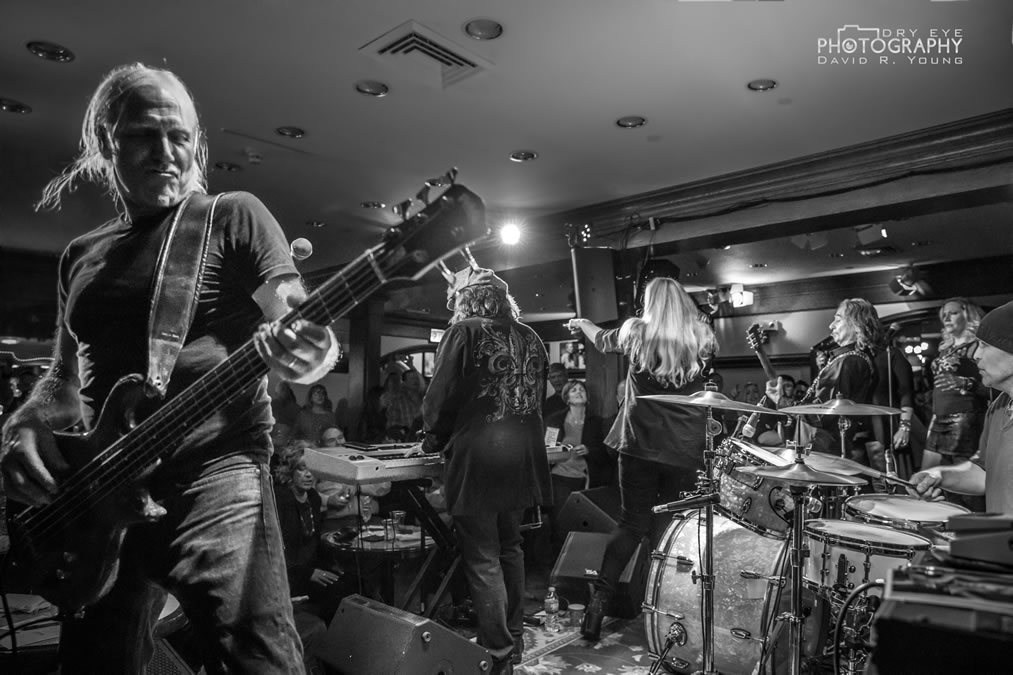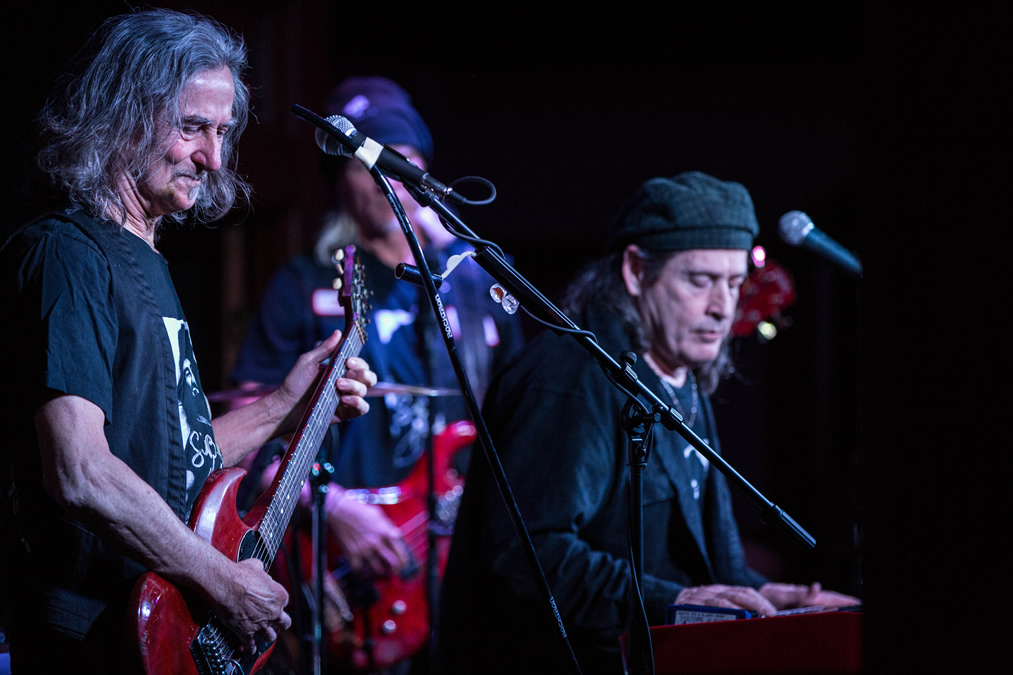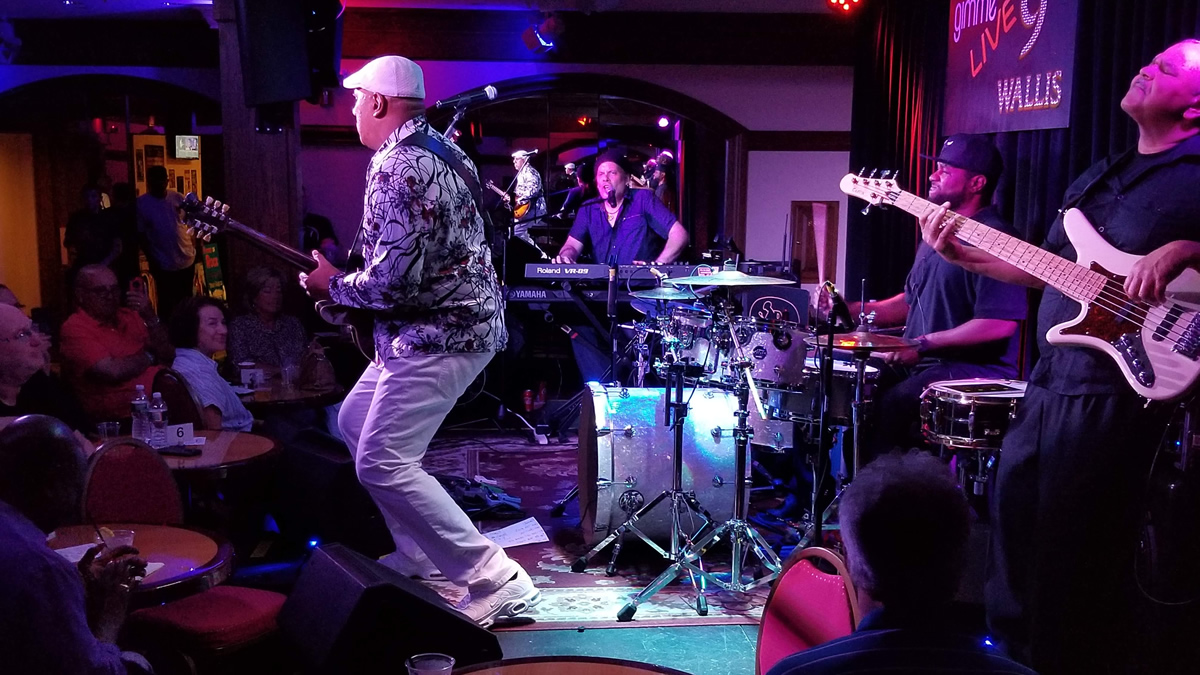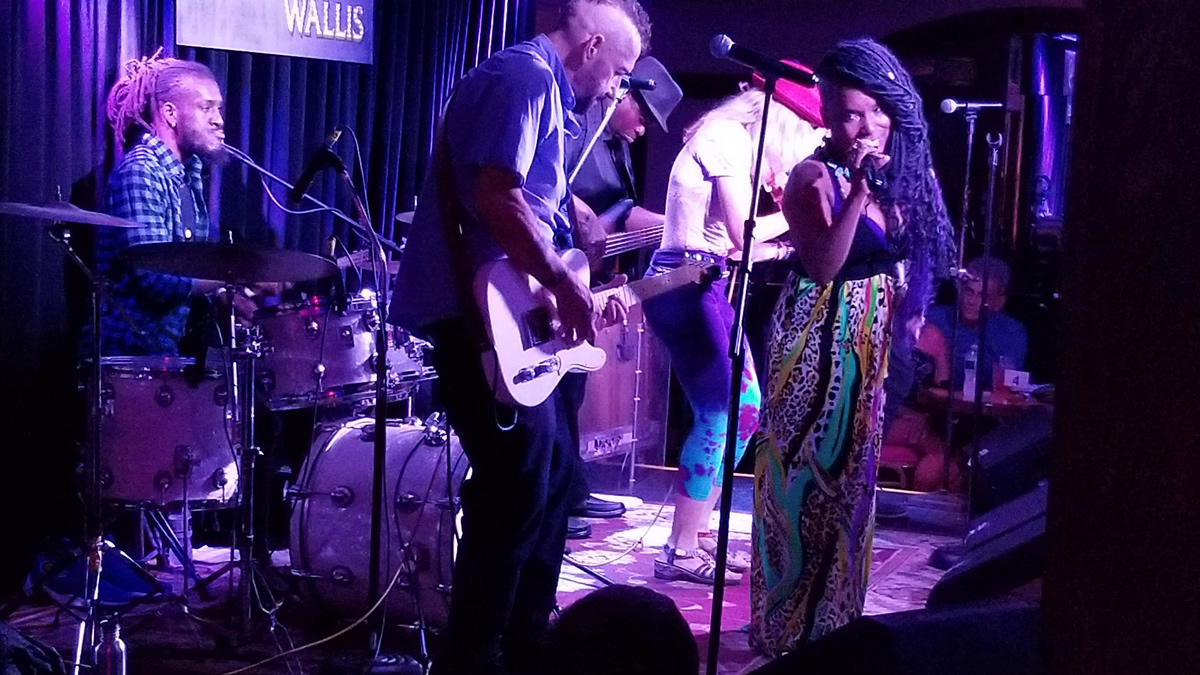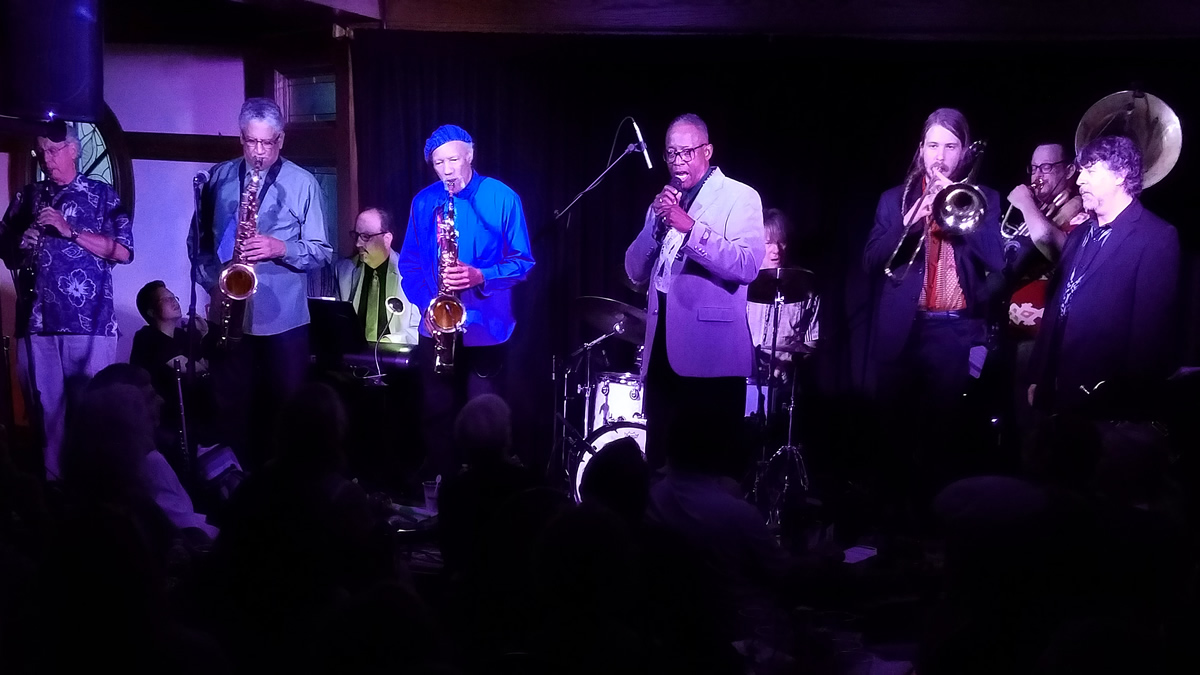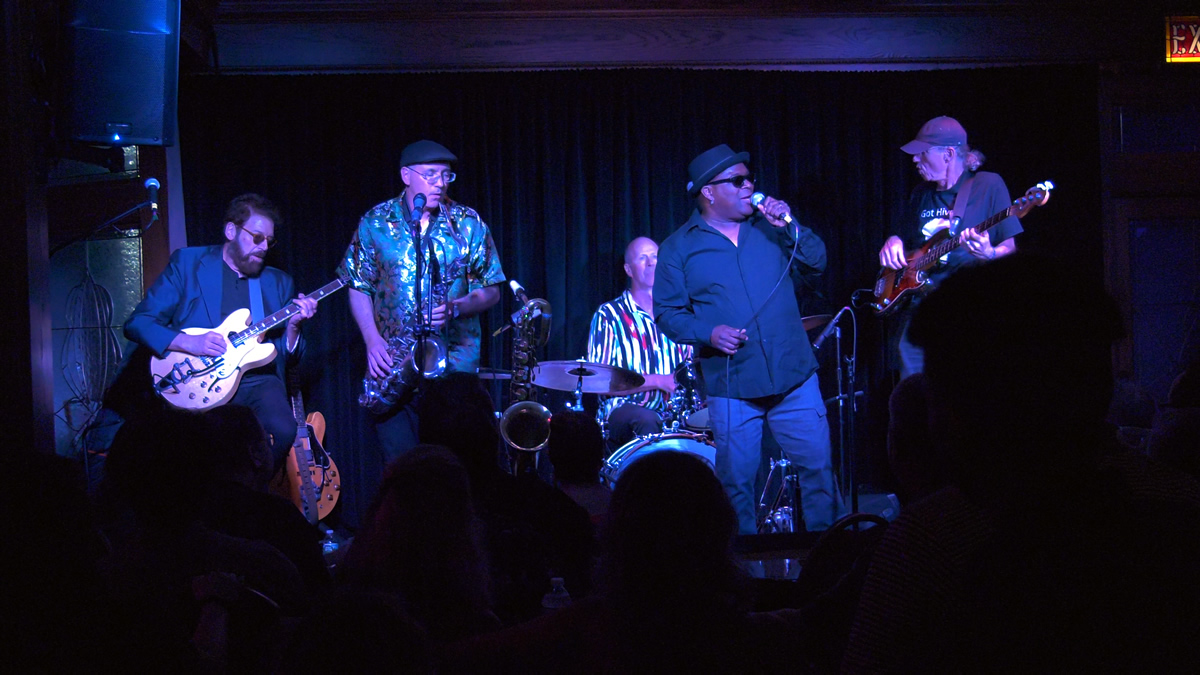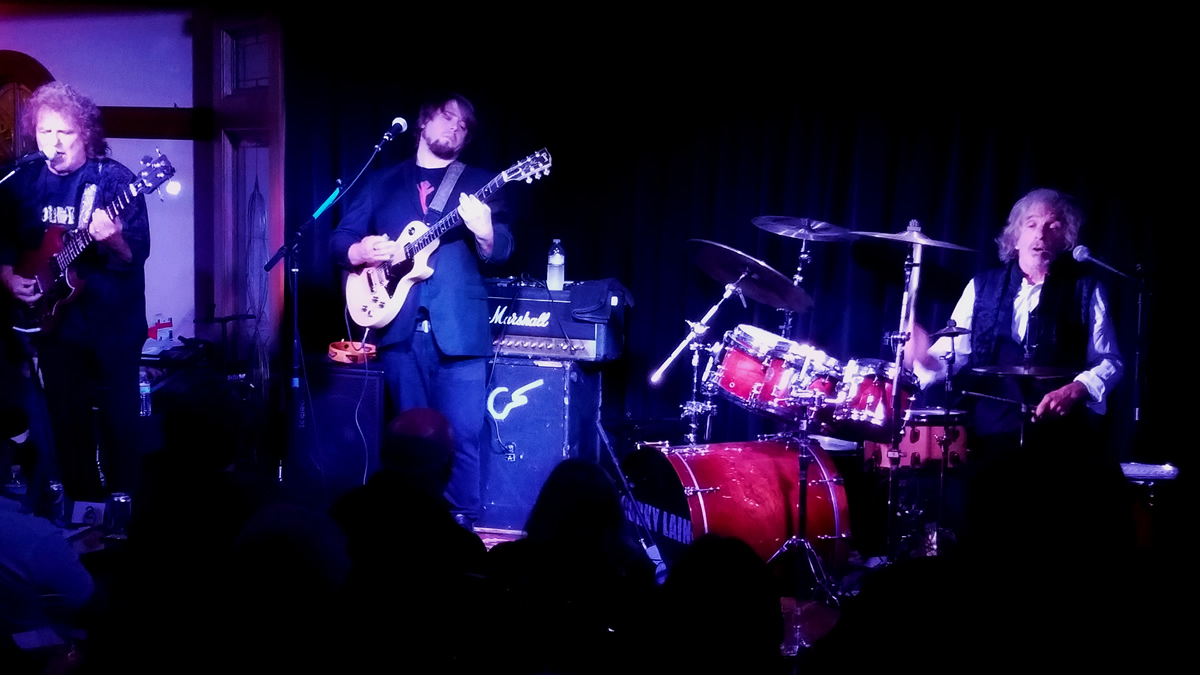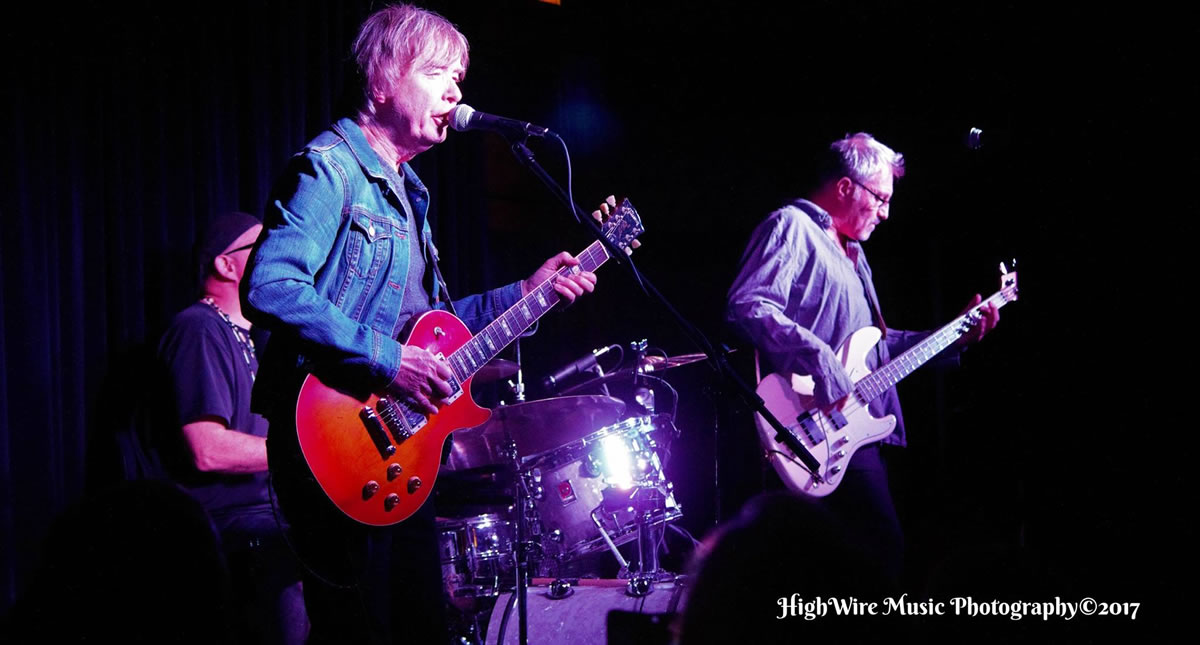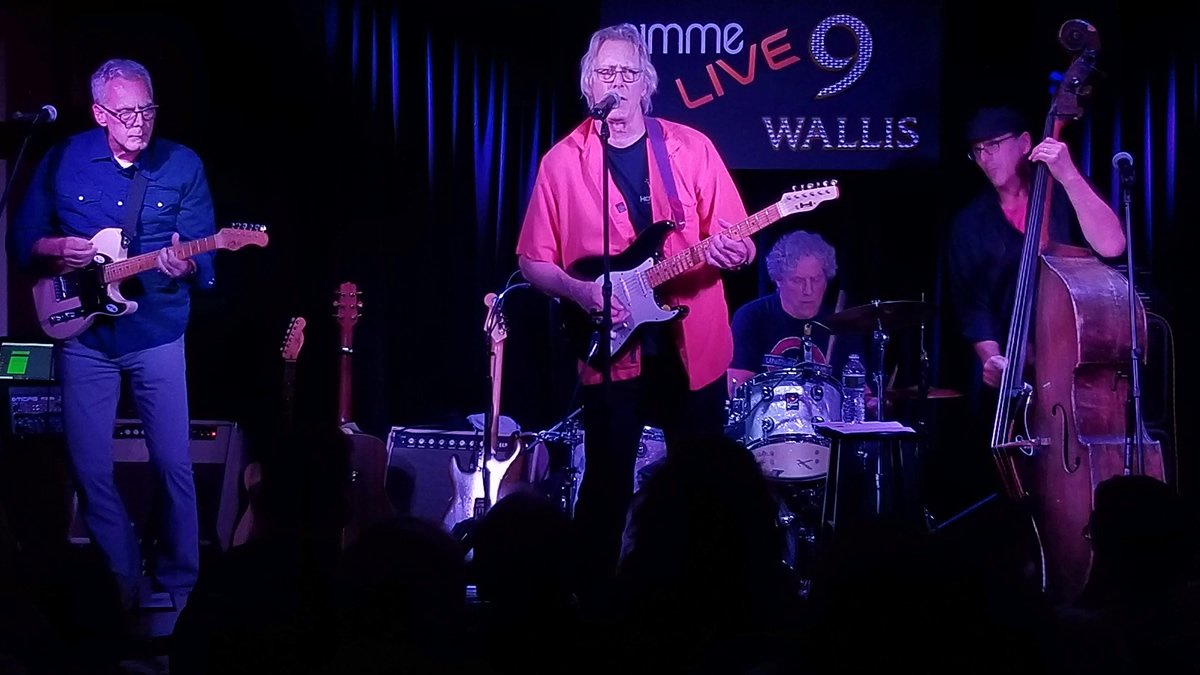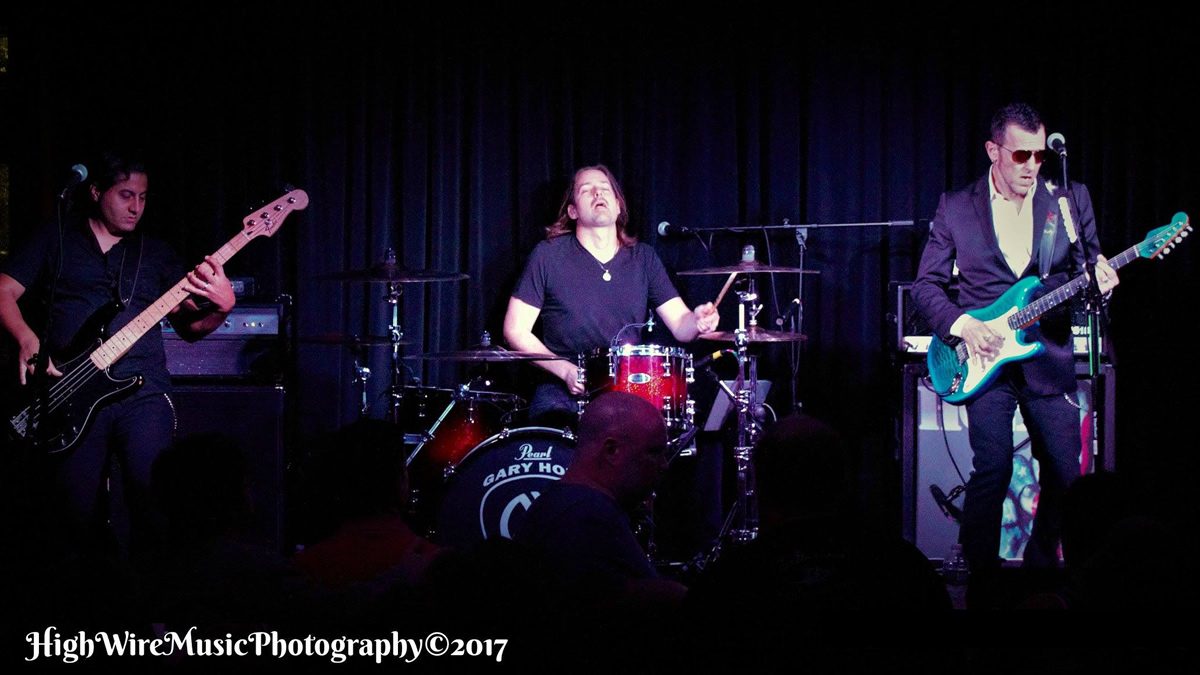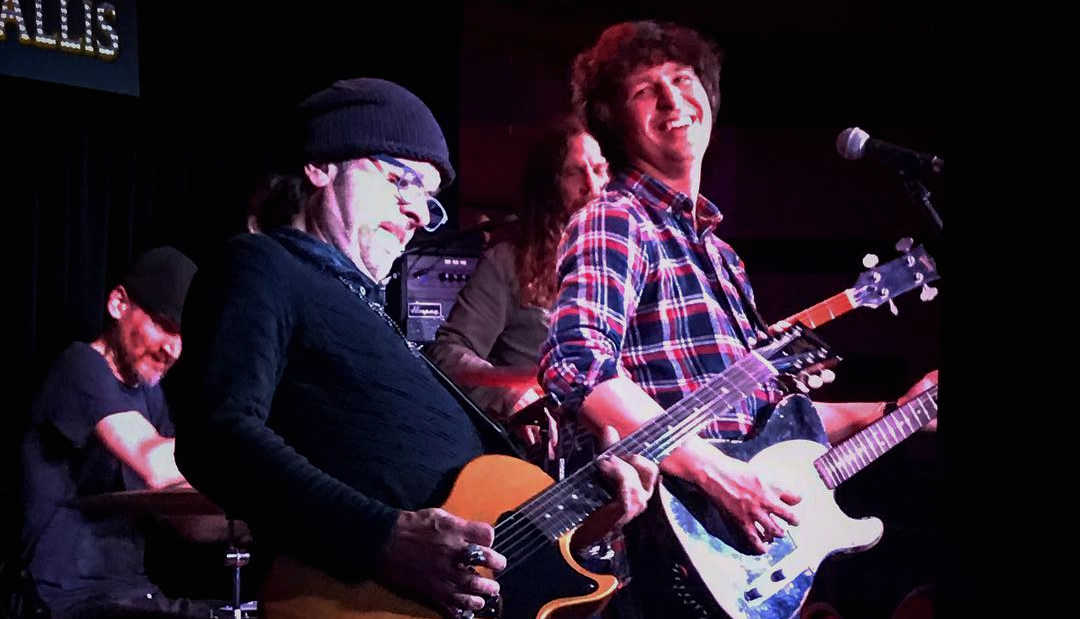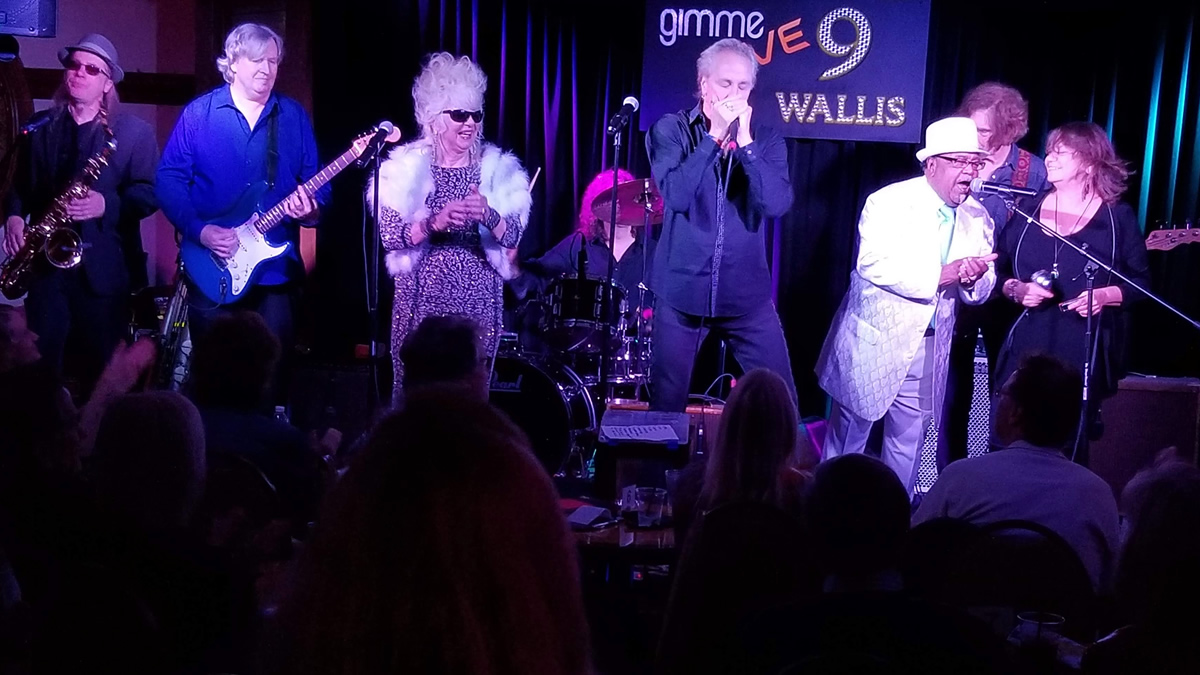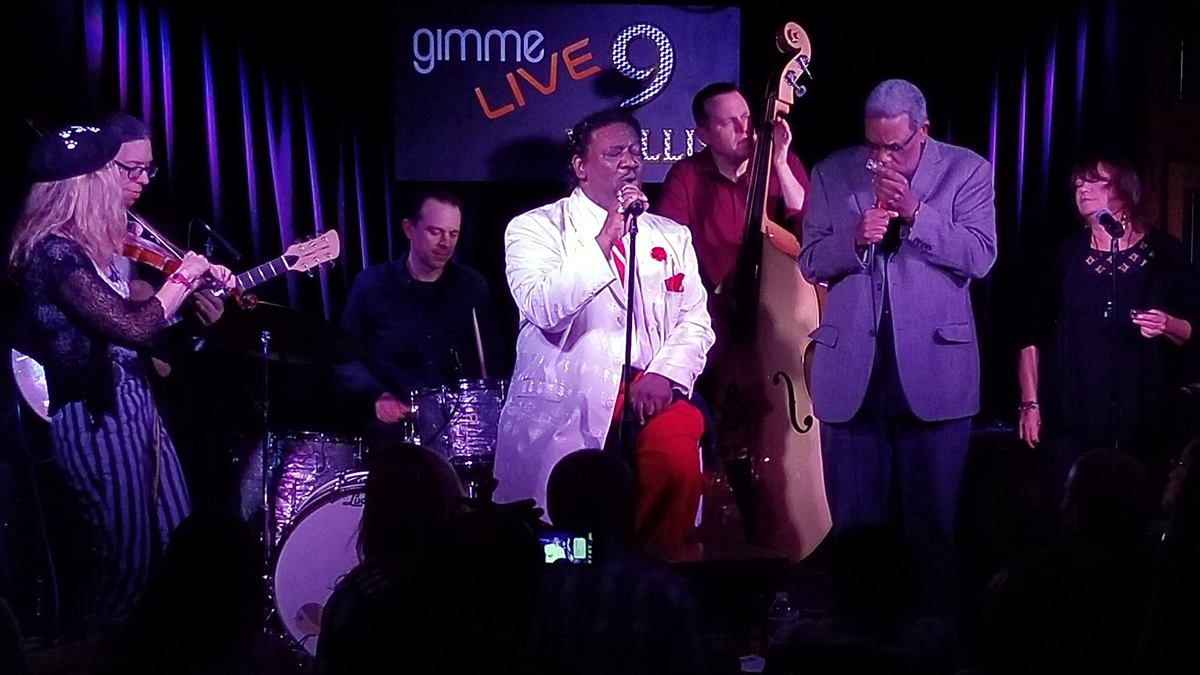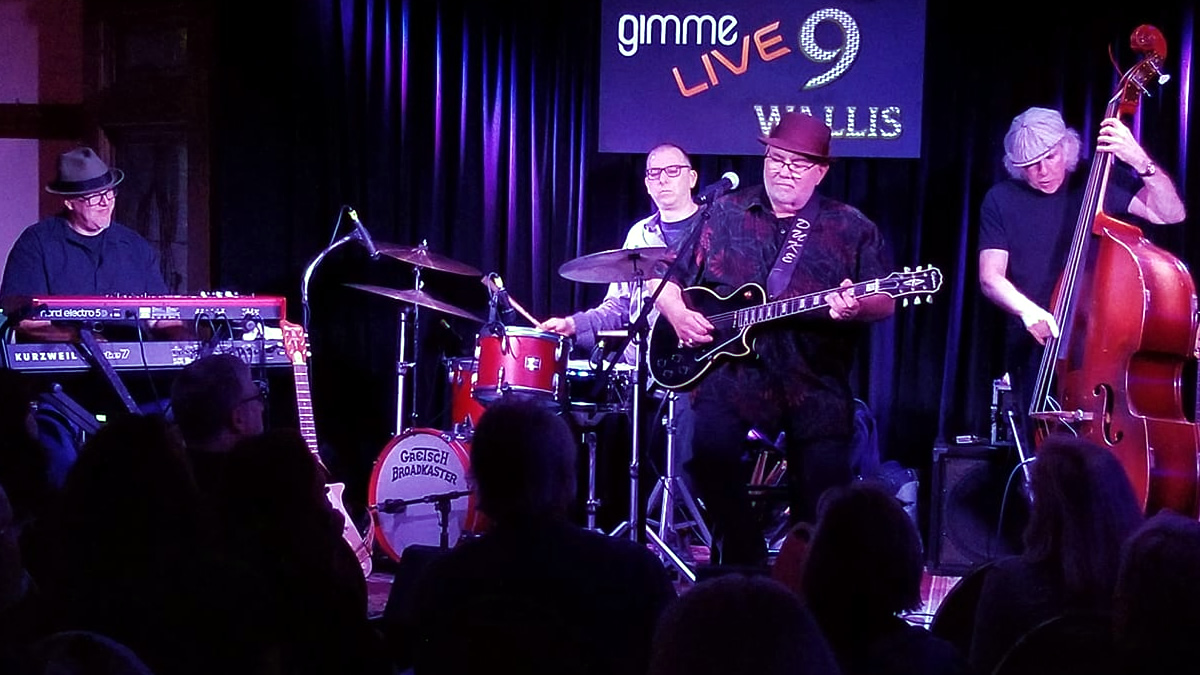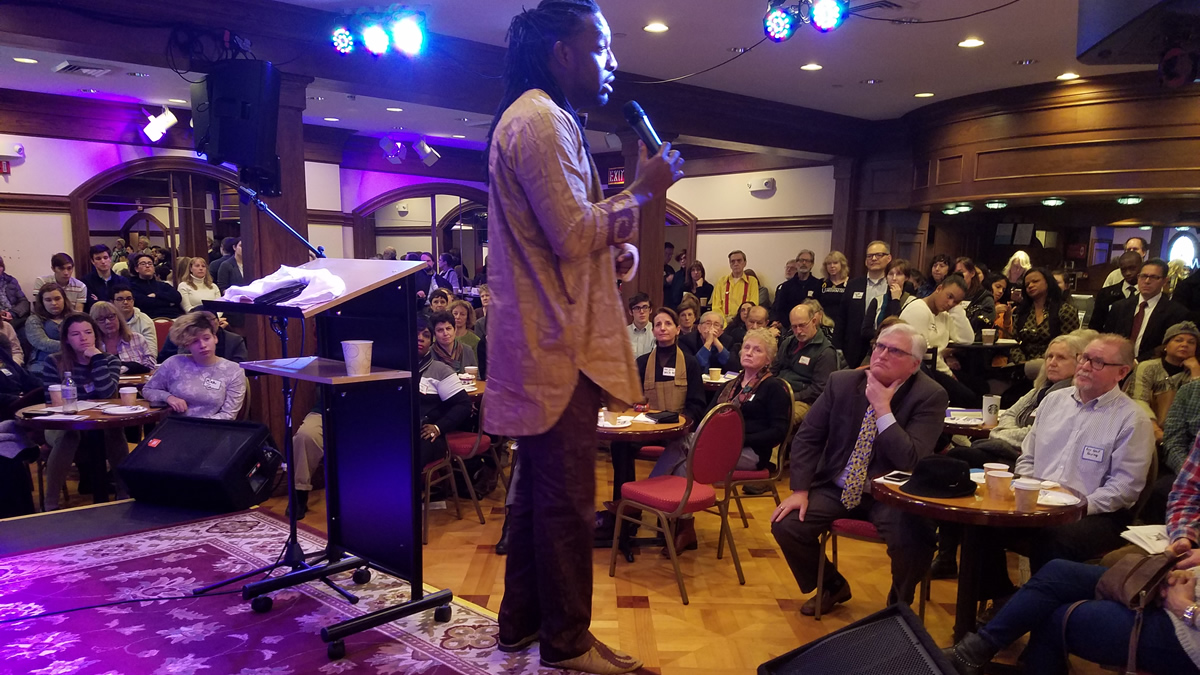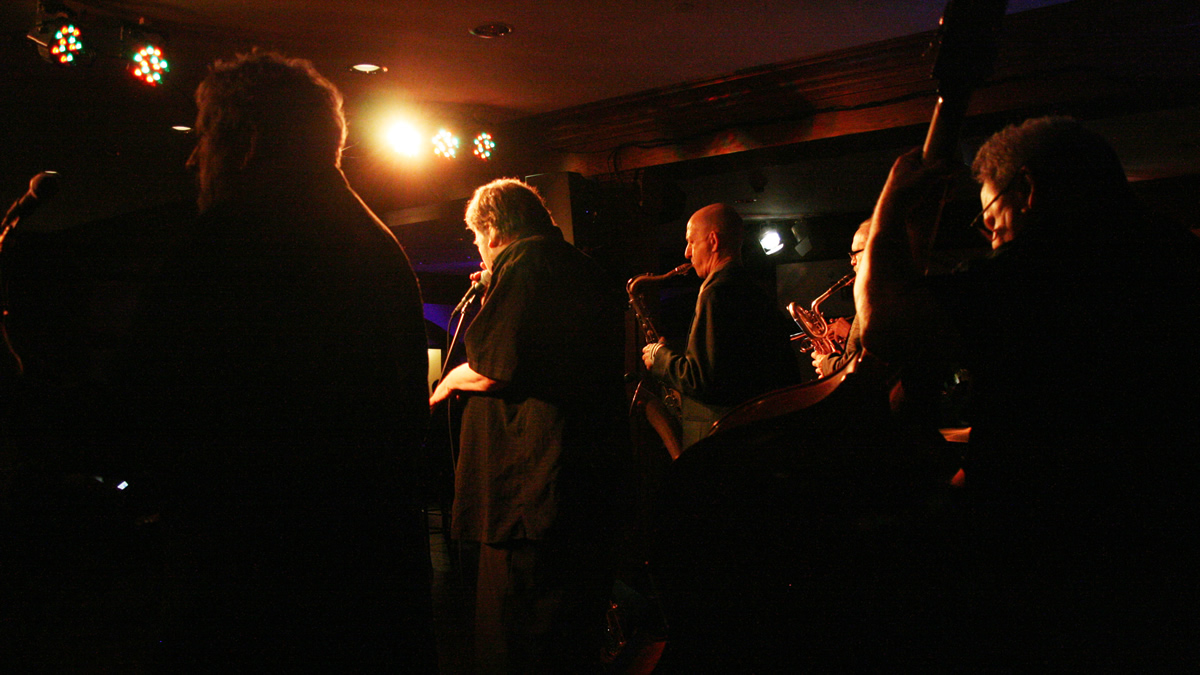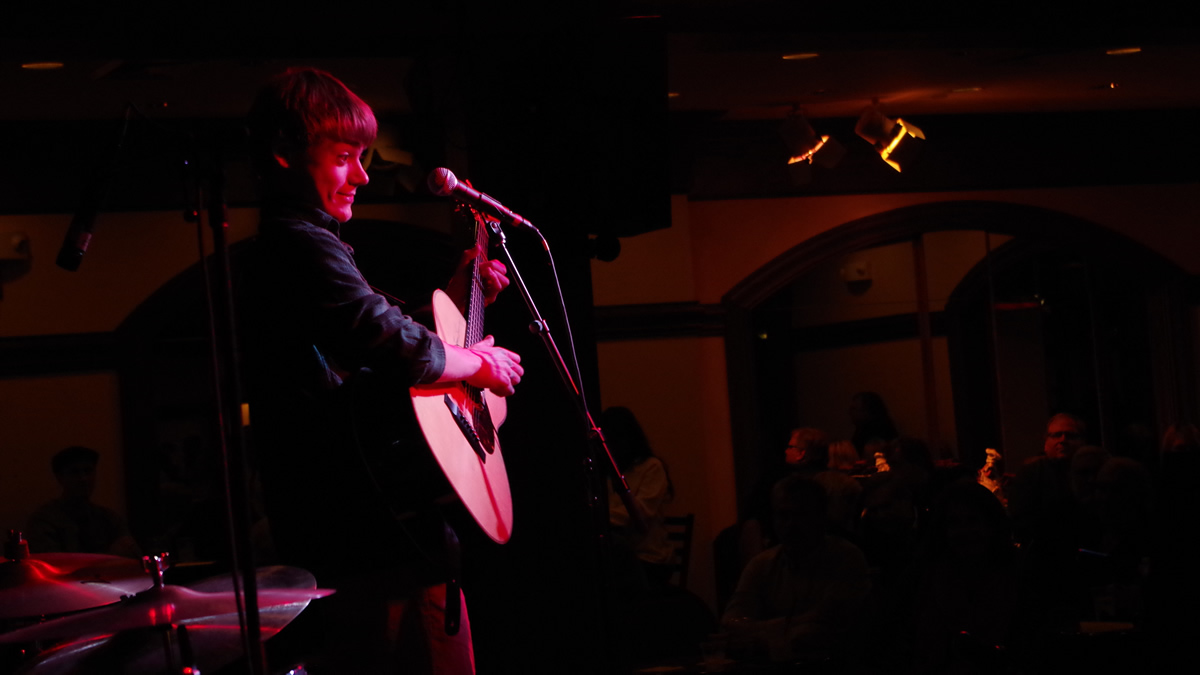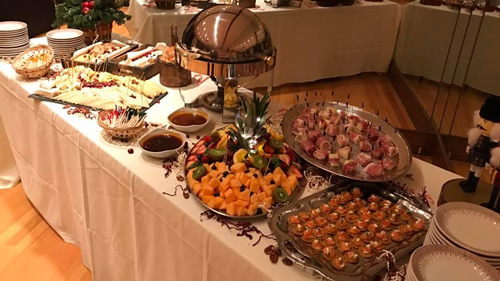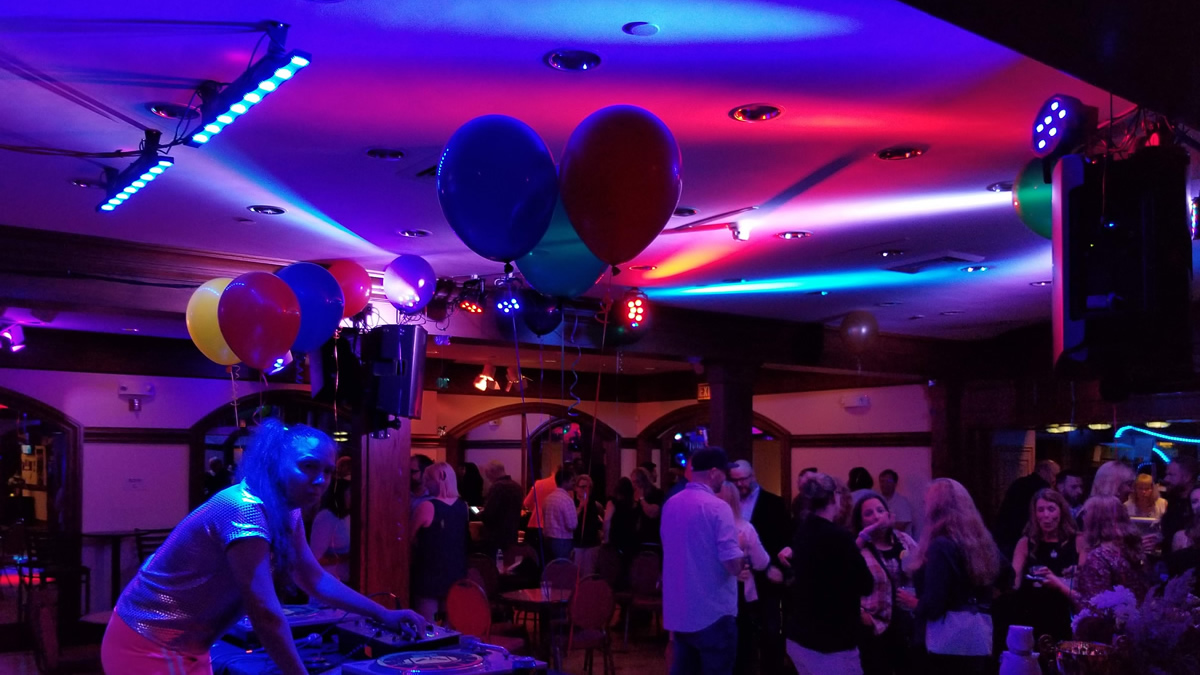 About 17 miles north of Boston, award-winning 9 Wallis is a gorgeous, fully restored, historic location conveniently situated in the heart of Downtown Beverly's Arts District at 9 Wallis Street, right next to the Larcom Theatre -- less than half a mile from the Beverly Depot rail station and 3 miles from Route 128, with plenty of nearby parking (see map).
In April 2017, after 4 years of presenting over a hundred shows at Beverly's Larcom Theatre (featuring Grammy-winners, Rock & Roll Hall of Famers and platinum recording artist), gimmeLIVE's owners Peter and Vickie Van Ness, transformed 9 Wallis into the most intimate, elegant listening room north of Boston with comfortable seating at tables, plus food & beverage service offering fine wines, local craft beers, specialty cocktails (featuring local distilleries and all-natural juices) and top-shelf spirits.
In August 2018, Peter and Vickie were presented with the Boston Blues Society's Keeping the Blues Alive Award for their work at 9 Wallis.
Because of its beautifully restored, tremendously flexible space with the best dance floor on Boston's North Shore, 9 Wallis has become a favorite venue for fundraisers, private parties and corporate events. Local charities have raised thousands of dollars at 9 Wallis (see examples). With world-class entertainment, an event can begin as a cocktail party or fully seated dinner...then transform into a nightclub-style dance party with concert quality sound and stage lighting.
CLICK HERE if you'd like someone to contact you about raising money for your charity. CLICK HERE if you want to book a party or corporate event.
Many new shows will be announced soon. Click here to join gimmeLIVE's FREE Concert Club and email list. You'll get special deals and prime seats before tickets go on sale to the public.
There is plenty of nearby parking at 7 lots from 150 feet away to 3 blocks away. Lots are 25 Cents/Hour (see map). Street parking is more. All parking is FREE after 8pm and on Sundays.
Want us to produce a concert or festival to raise money for your organization? Click here
Want to sponsor one of our shows? Click here