Critically Acclaimed Shows ... Up Close & Personal
DANIELLE MIRAGLIA and the GLORY JUNKIES Thursday Tasting and Dancing
DATE
Thursday, November 1, 2018

We cannot offer refunds under any circumstances.

TIME
7:30PM (Doors Open 7:00PM)
VENUE

9 Wallis Street

Venue Details
TICKETS
GENERAL ADMISSION

(ALL AGES)

$15.00

All Tickets $20.00 @ Door
"Bonnie Raitt meets Janis Joplin ... Straddling the line where folk/roots meets rock/blues, [Danielle] Miraglia has a voice that can go from a raspy come-hither purr to an Etta James-esque powerhouse belt"
FREE BEER from Cape Ann Brewing
Best Dance Floor on Boston's North Shore!
DANIELLE MIRAGLIA Videos
DANIELLE MIRAGLIA
Nominated for 2015 Singer Songwriter of the Year by Boston Music Awards along with Songwriter of the Year and Album of the Year by Red Line Roots, rising Blues star Danielle Miraglia (murr-A' L e a) comes armed with a strong steady thumb on an old Gibson, an infectious stomp-box rhythm and harmonica. Her tunes range from heart-felt to socially conscious and will move both your heart and hips.
"Straddling the line where folk/roots meets rock/blues, Miraglia has a voice that can go from a raspy come-hither purr to an Etta James-esque powerhouse belt, although she may be best known for her lead thumb -- a heavy, thumping strike on her Gibson that's backdrop percussion in itself." - Lauren Daley - The Boston Globe
"Danielle is a dynamic and captivating musician; her rich soulful voice and blues guitar mastery resonate in a performance both rare and unforgettable."
- Paul Patchel, State Street Blues Festival - Media, PA
"The genius of Glory Junkies is that Miraglia successfully pokes fun at a proverbial "selfie nation," while also fully owning that tendency. Glory Junkies offers up deeply narrative lyricism and carefully crafted compositions...Glory Junkies boasts a song about reality TV, and one (the title track) that pokes fun at immortalizing one's own image. Others stray into more personal territory, hitting close to home on Miraglia's family dynamic, but the concept of the album remains a mainstay throughout." - Liz Rowley, BestNewBands
Danielle has toured and played major venues across the United States and beyond, shining in both the Folk and Blues circuits including New York State Blues Festival, New Bedford Summerfest, The Narrows Center for the Arts (Fall River, MA), The Birchmere (Alexandria, VA), The Ramshead (Annapolis, MD), Sellersville Theater (Sellersville, PA) and the list goes on ... .
She has shared the stage with the likes of Johnny Winter, Bettye Lavette, John Hammond Jr., Joan Osborne, John Mayall, Sonny Landreth, John Oates, Colin Hay, Robert Cray, Rodney Crowell and many more.
Raised just outside of Boston in Revere, MA, where its famous beach is better known for girls with big hair than its history as a popular tourist attraction, Danielle was raised on a variety of popular music, from her parent's Motown records to the classic rock influences like The Rolling Stones and Led Zeppelin that encouraged her to learn to play guitar at thirteen. A passion for the arts and an outstanding gift for writing lead her to Emerson College in Boston's downtown theater district. After graduating with a degree in Creative Writing, she put her writing skills, originally intended for novels, towards songwriting and began performing at open mike nights in the Boston area. Here she "found her tribe" as she describes it and set out on a full time musical career.
Danielle's debut full length record "Nothing Romantic" was a breakthrough for Miraglia as a serious songwriting force, who could put into words what so many feel - a true explorer of the complexities of the human condition. Jon Sobel of Blogcritics.com described her song "You Don't Know Nothin'" as "One of the best new folk songs I've heard in years. Its depiction and dissection of human misunderstanding is both sharp and tender. All you need to know about what drives people apart and what draws them together can be witnessed in a few hours spent in a bar. Many of us feel something along those lines, but Danielle Miraglia is that rare songwriter who can put it into words."
Danielle's second release "Box of Troubles," explores the highs and lows that life has to offer with bare bones instrumentation. Alternate Root says "Danielle Miraglia's guitar work keeps Delta traditions alive. Her steady thumb and playing style trace a direct line to the blues of the field and chicken shacks. Vocally, Danielle's voice digs in, twisting within the delivery, seeming to break but more likely soaring before the fall. 'Box of Troubles' balances good times with the bad, her characters' roles' defined and believable."
Danielle has received numerous honors:
2015 Boston Music Award Nominee for Singer/Songwriter of the Year
Mountain Stage NewSong Northeast Regional Winner
NERFA Formal Showcase Artist
NERFA Tricentric and DJ's Choice
Falcon Ridge Emerging Artist
RedLine Roots Big Red Favorite Local Female Songwriter
Honorable Mention - Telluride
ABOUT 9 WALLIS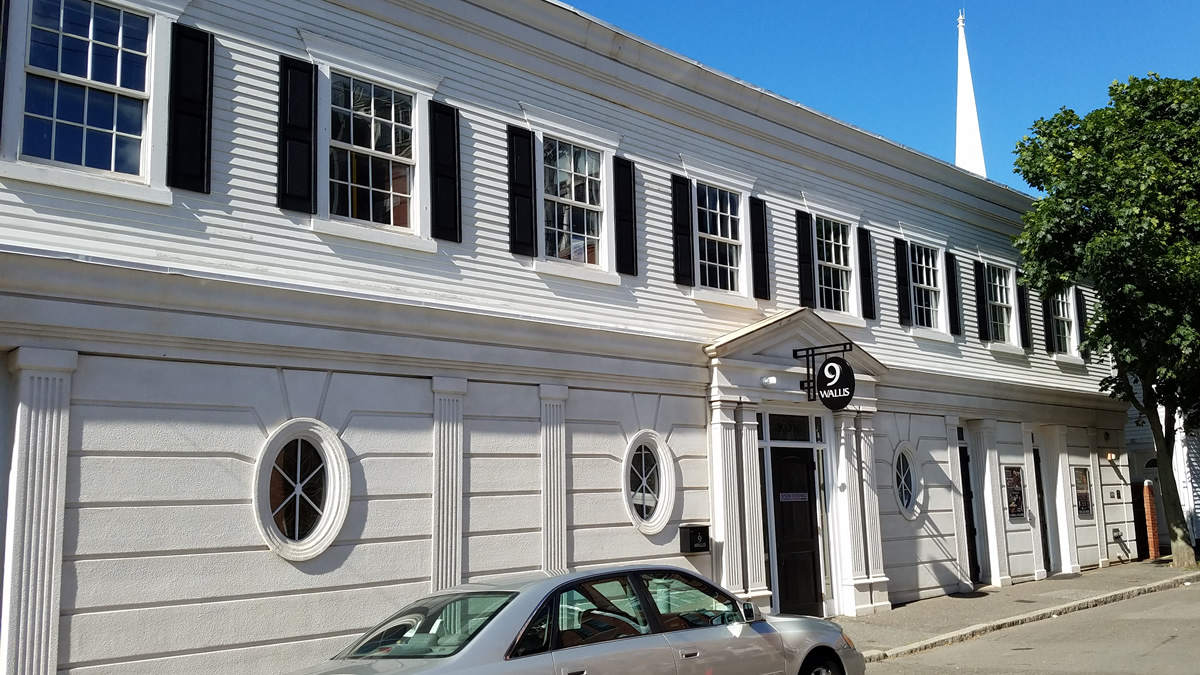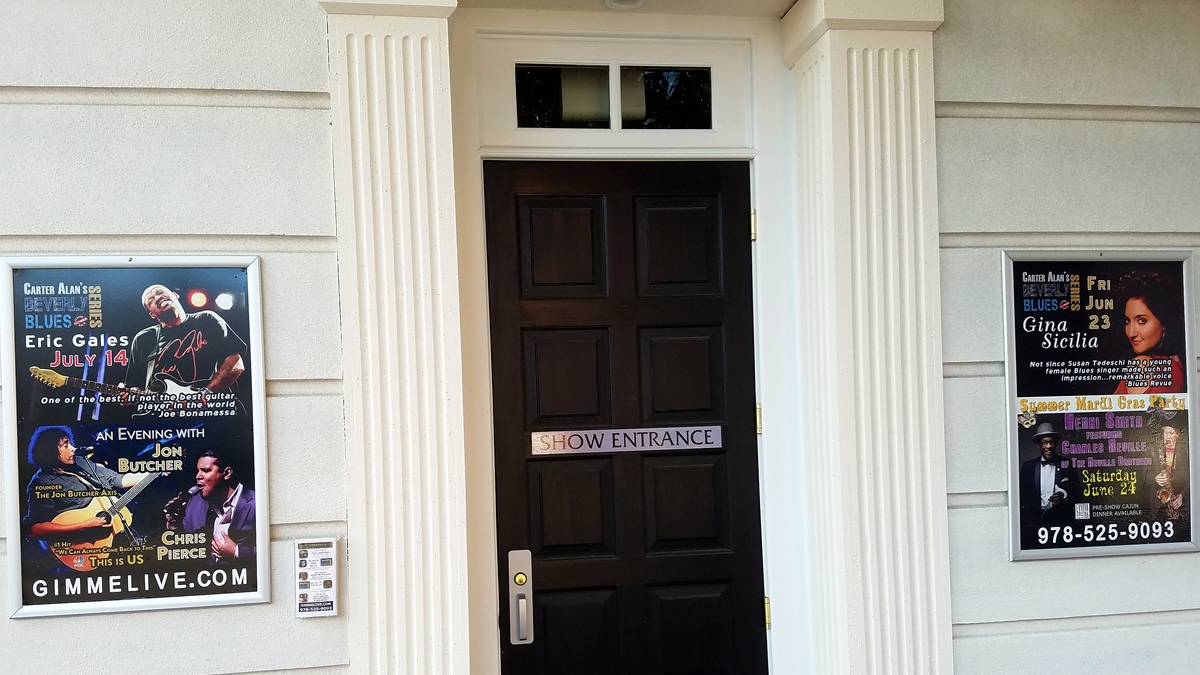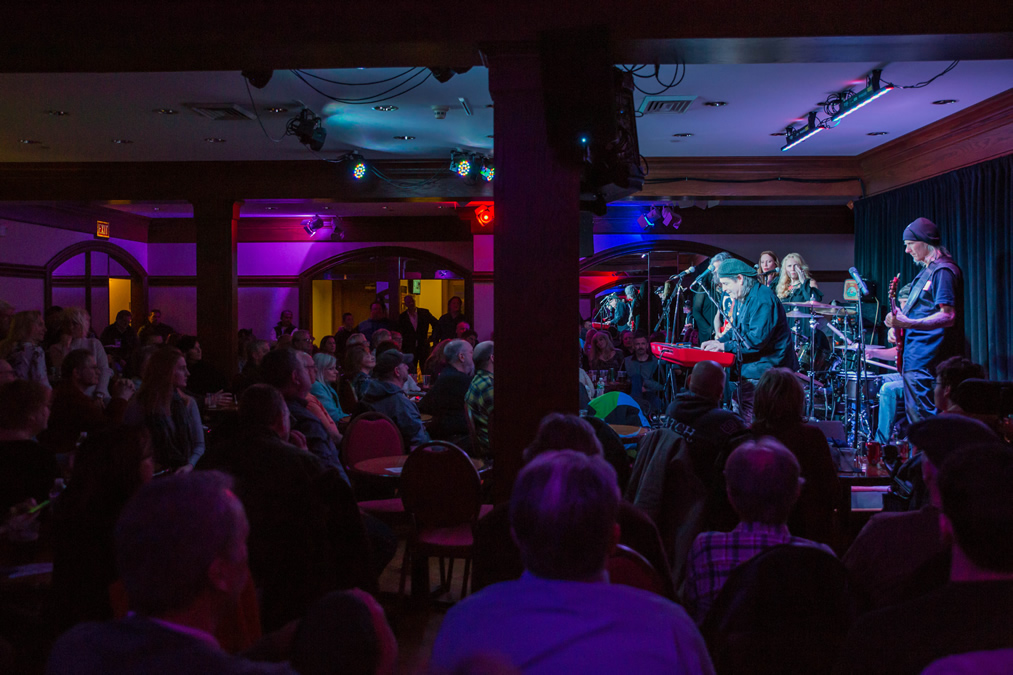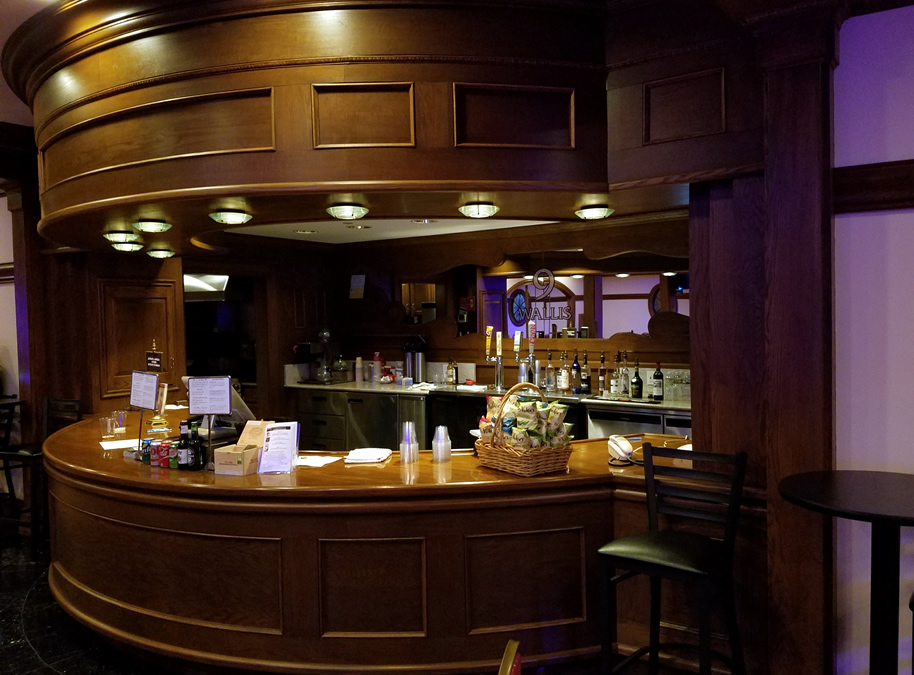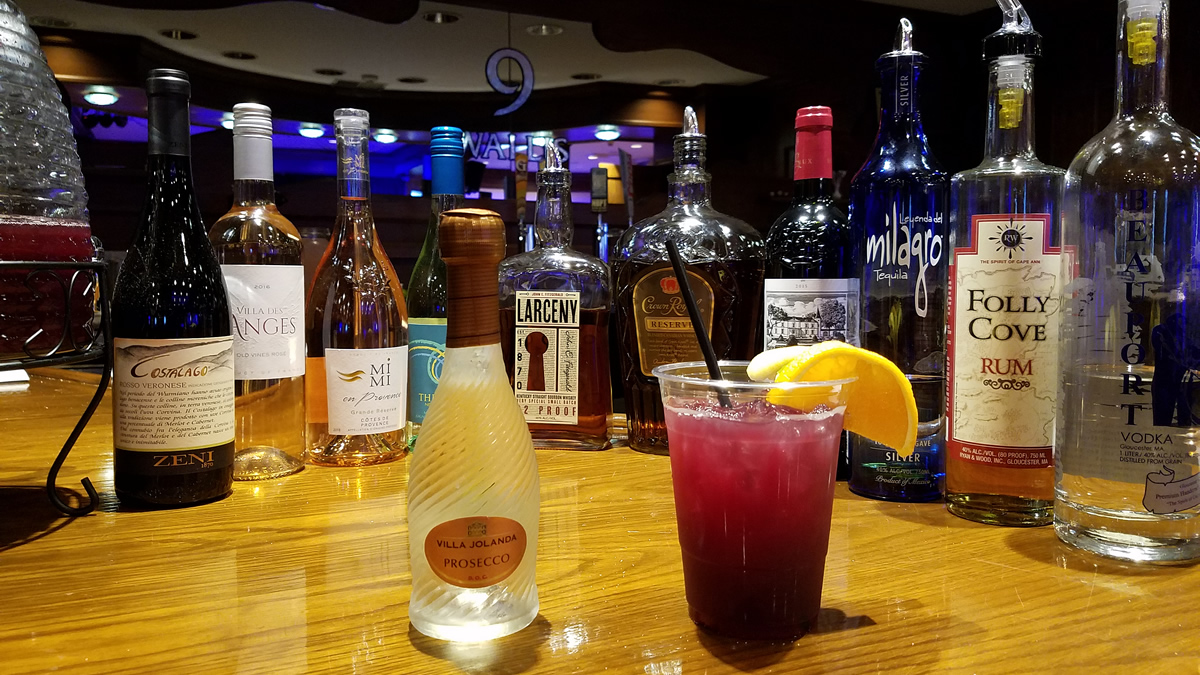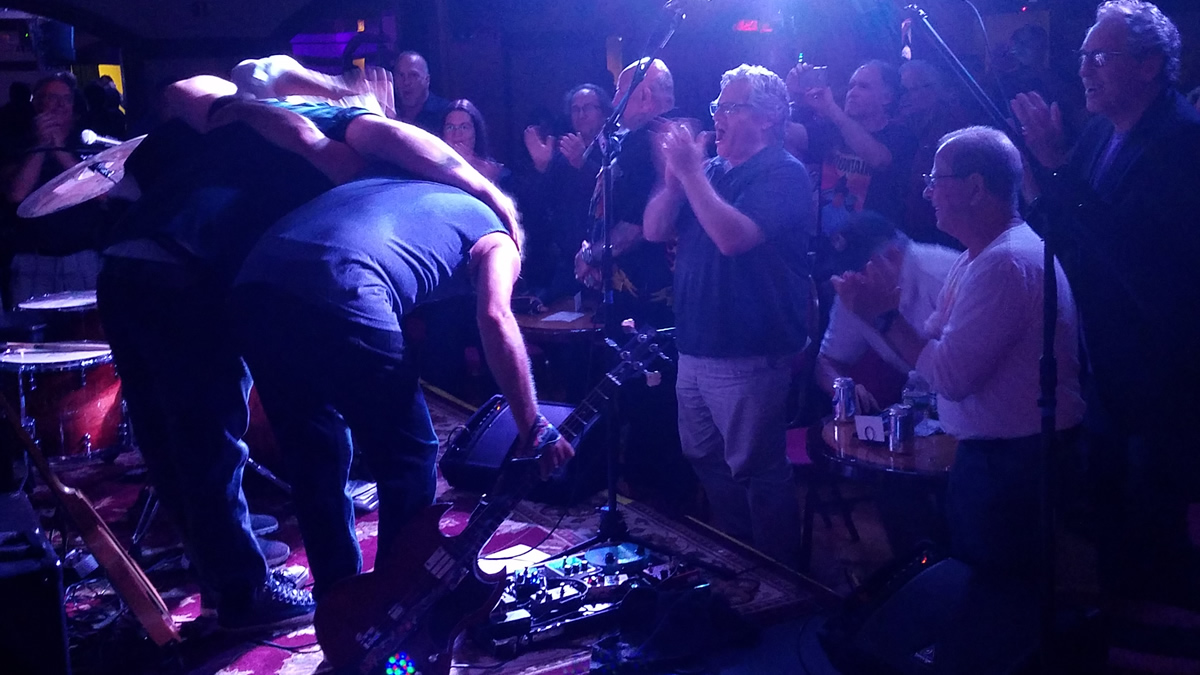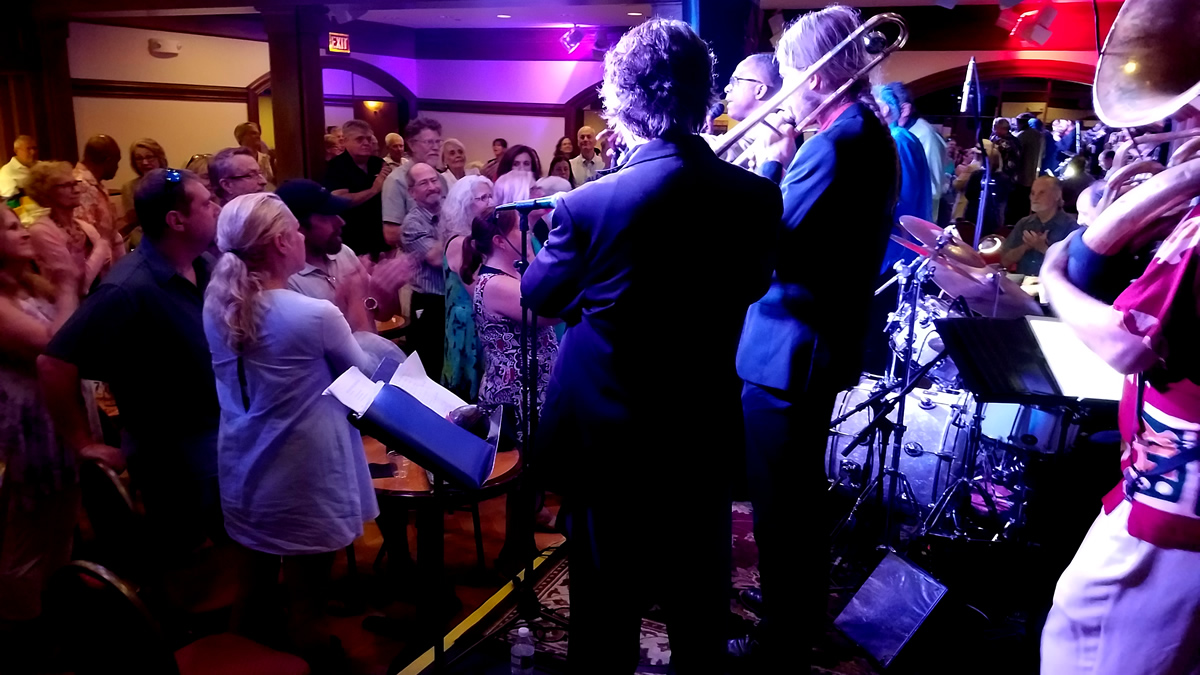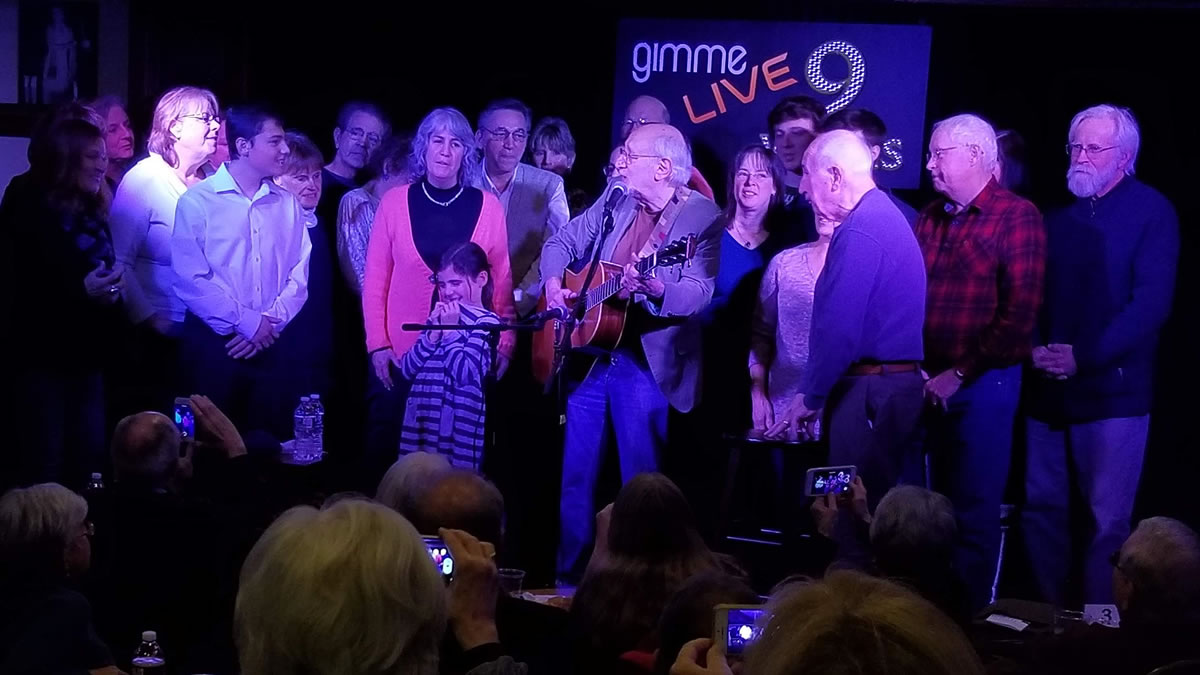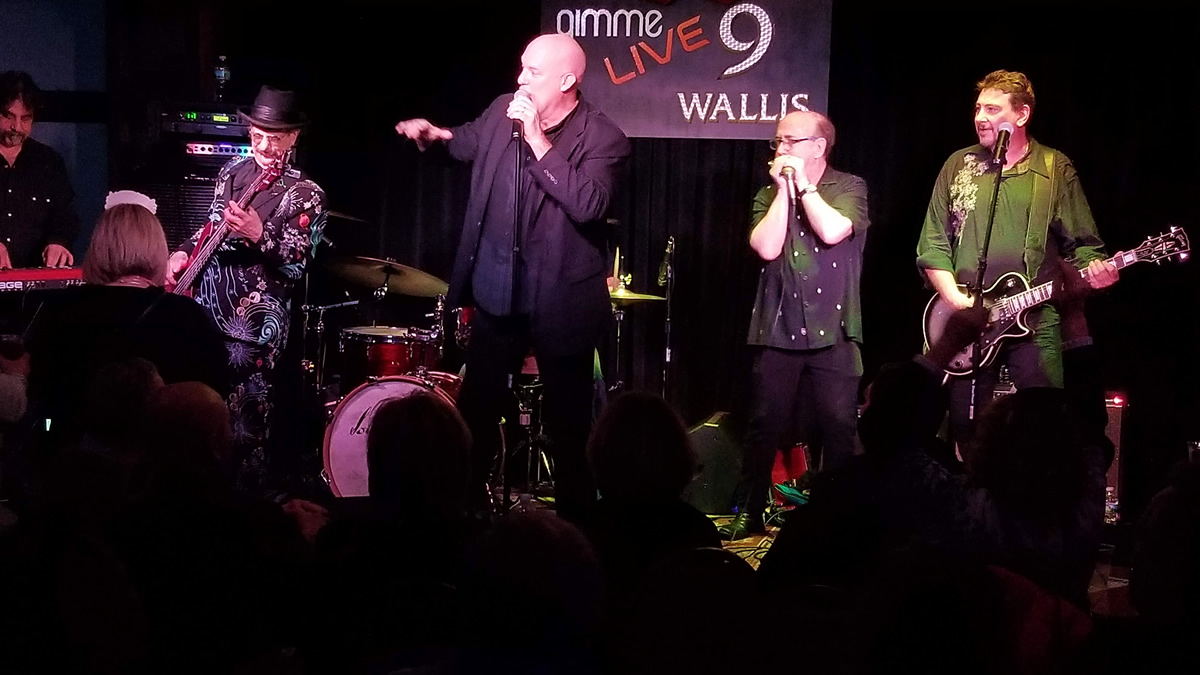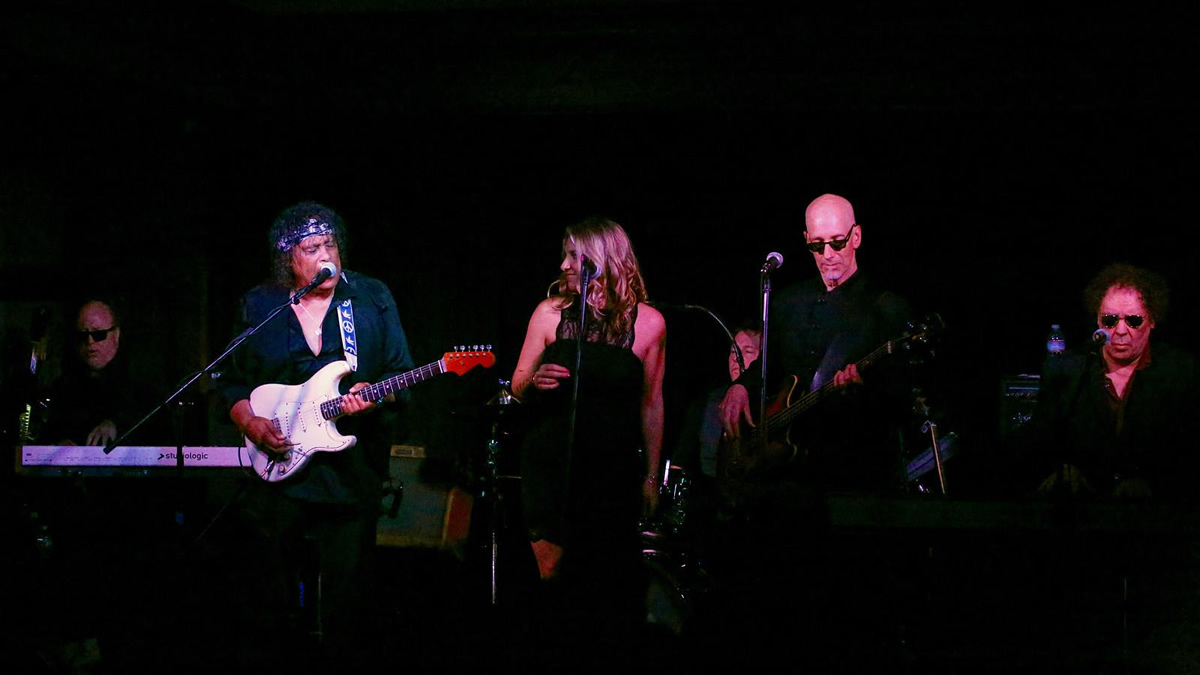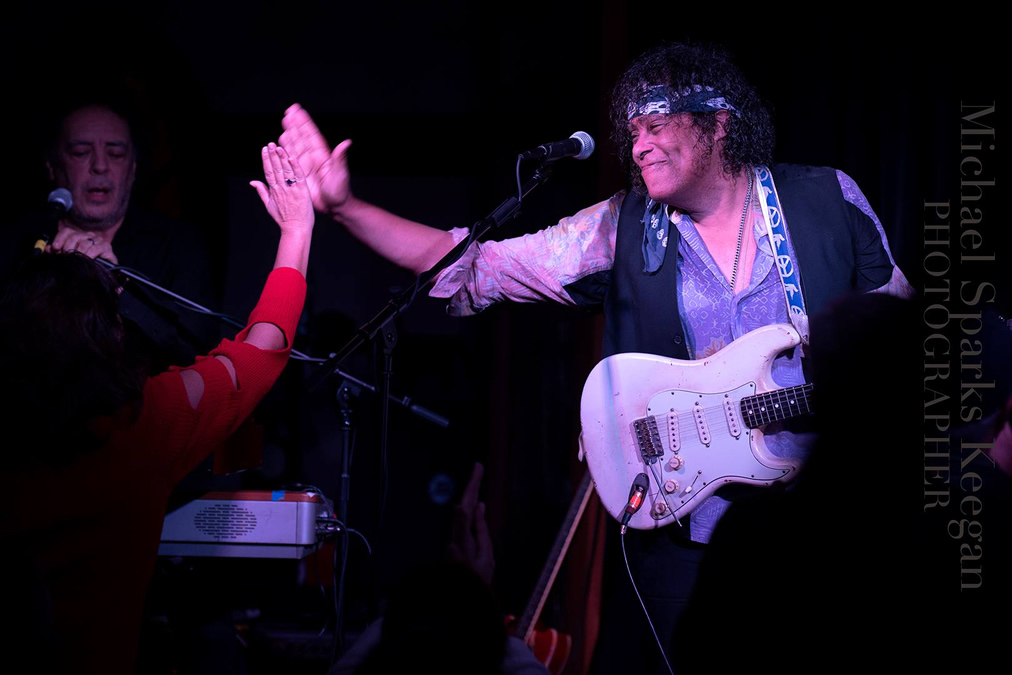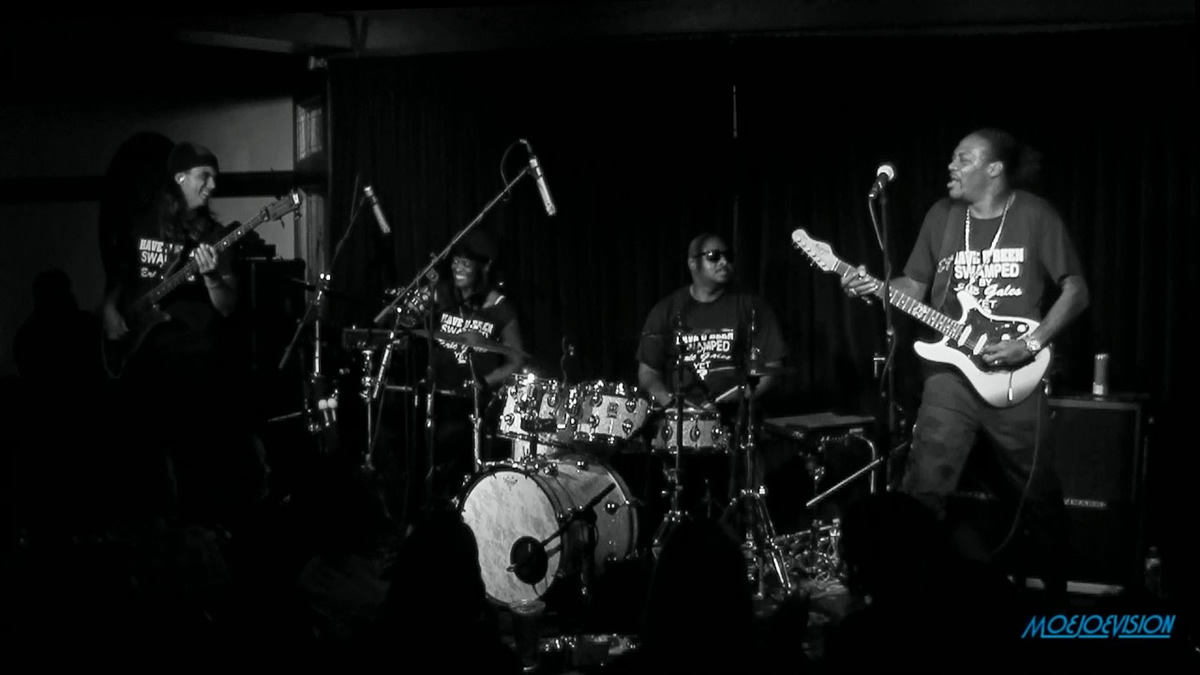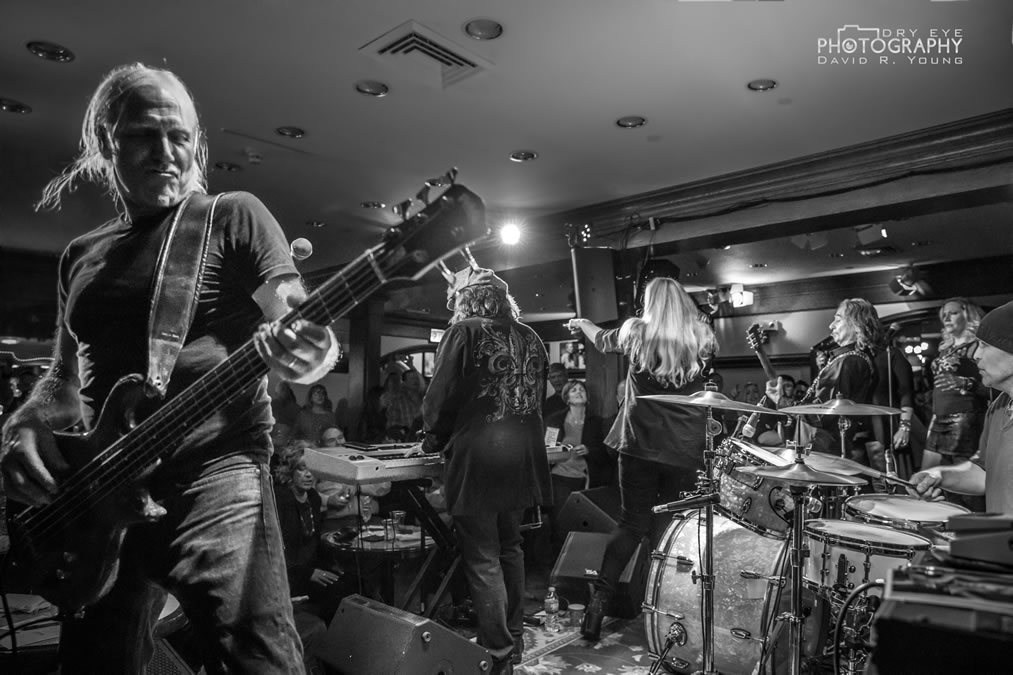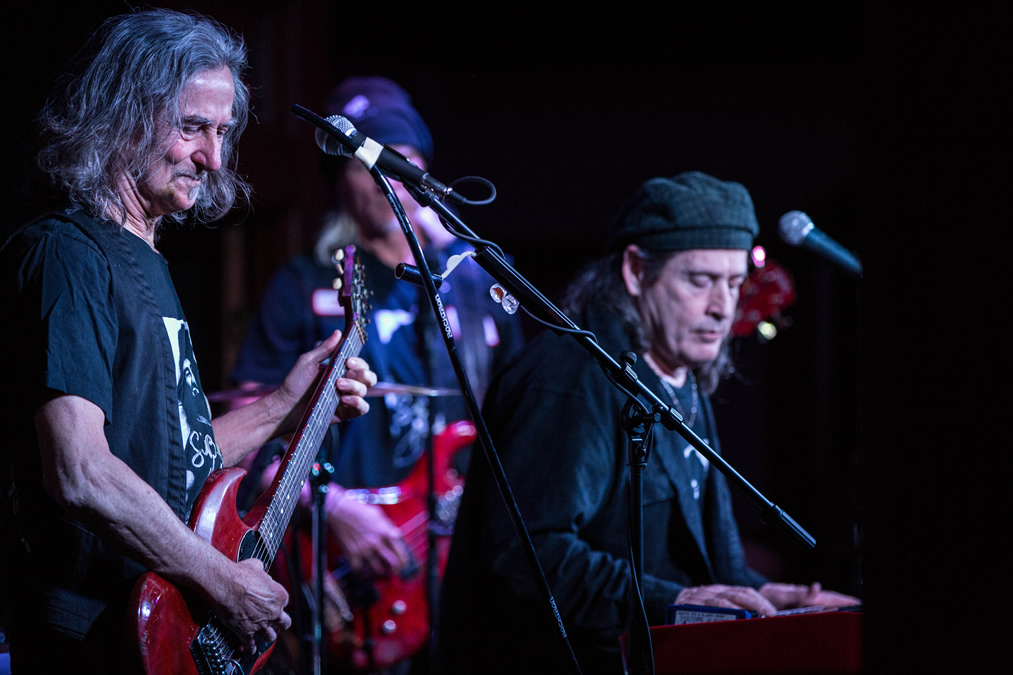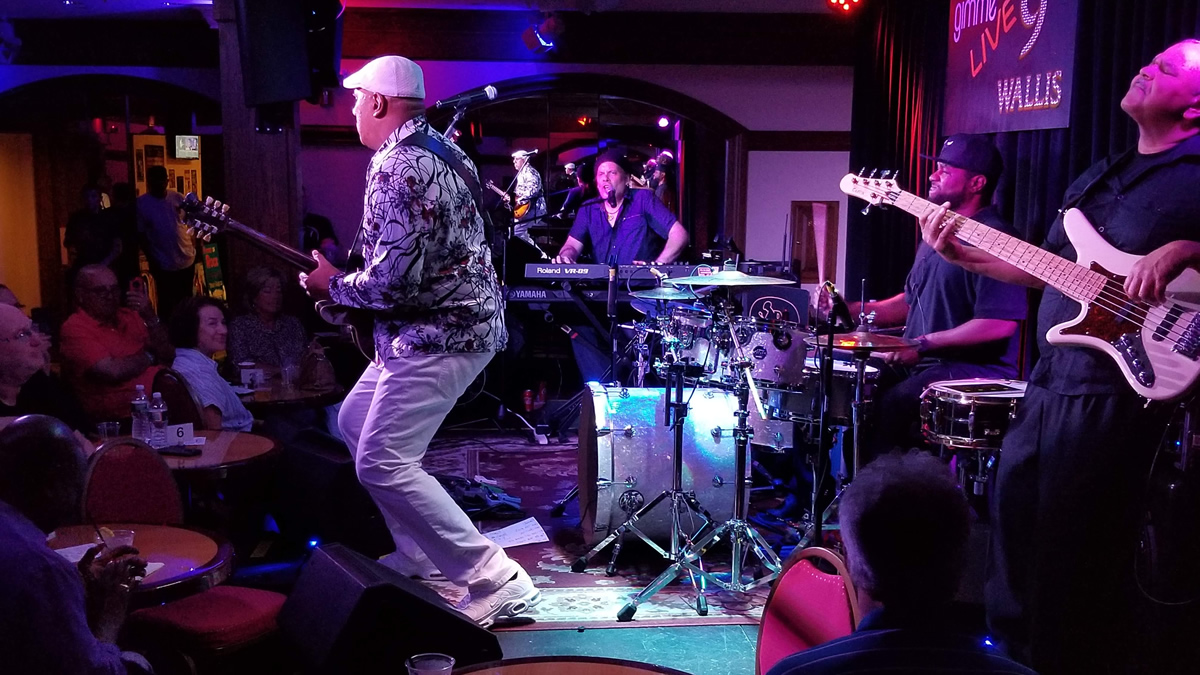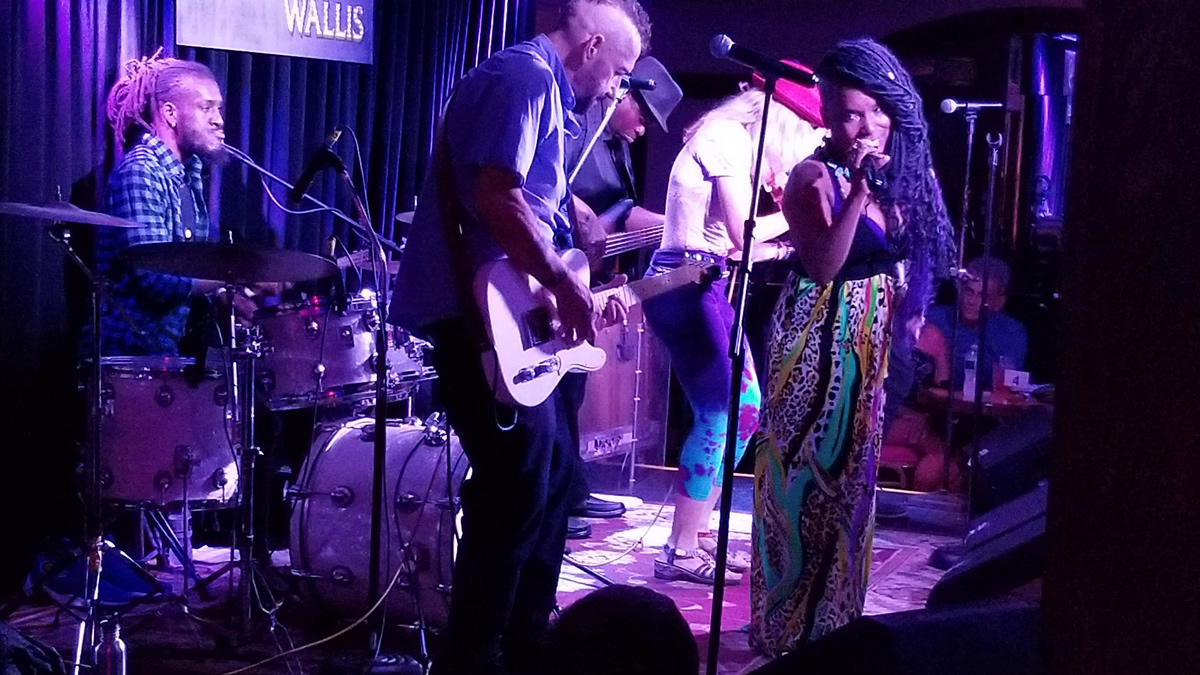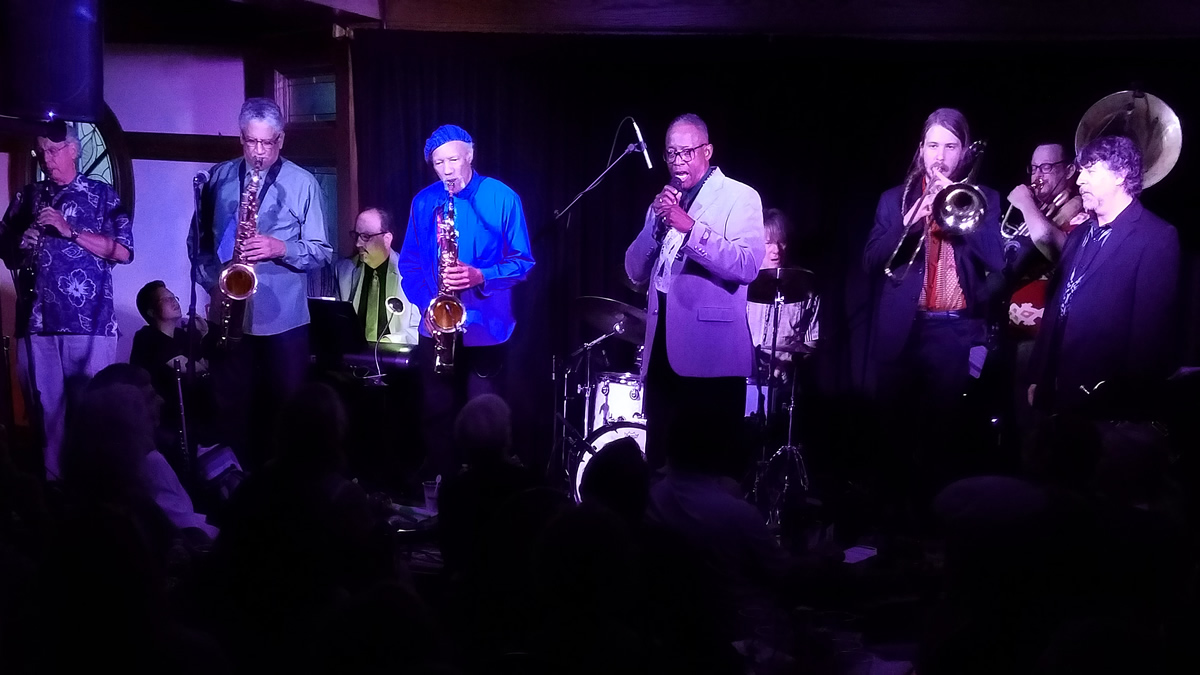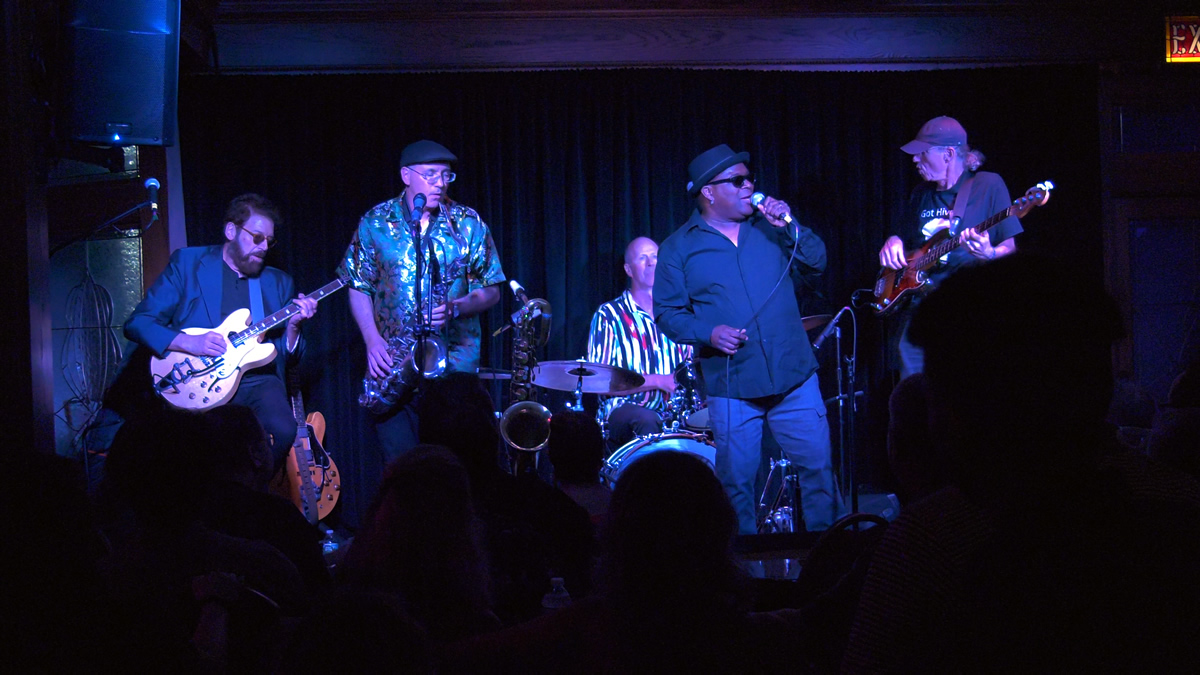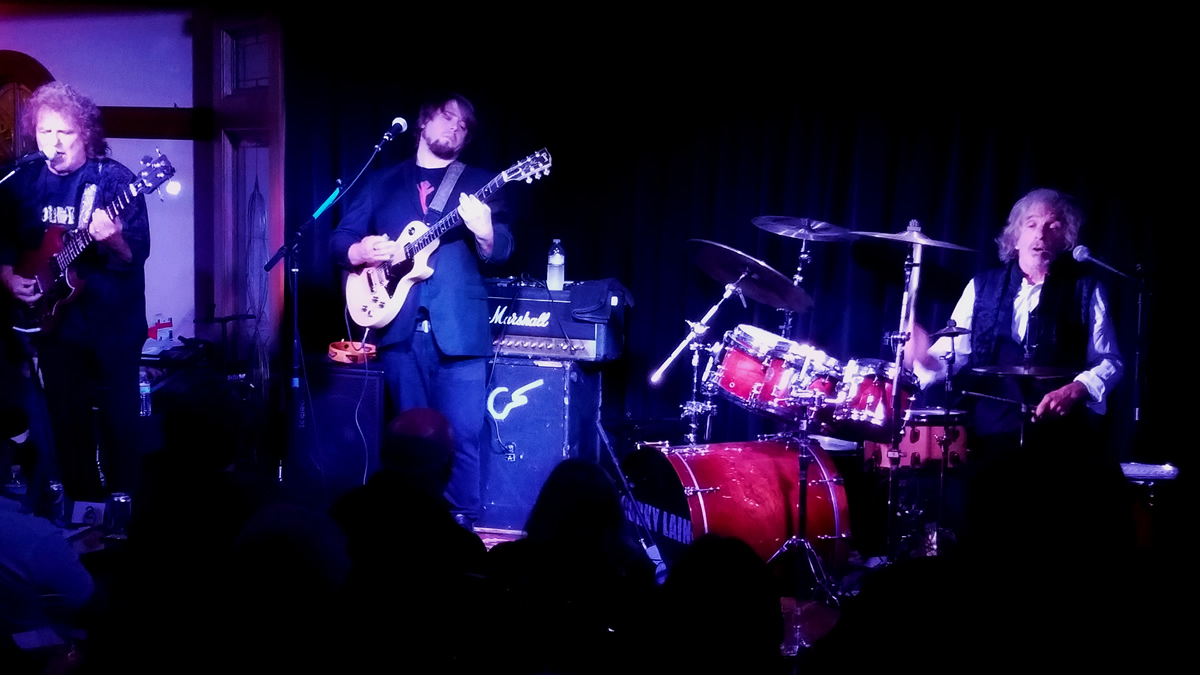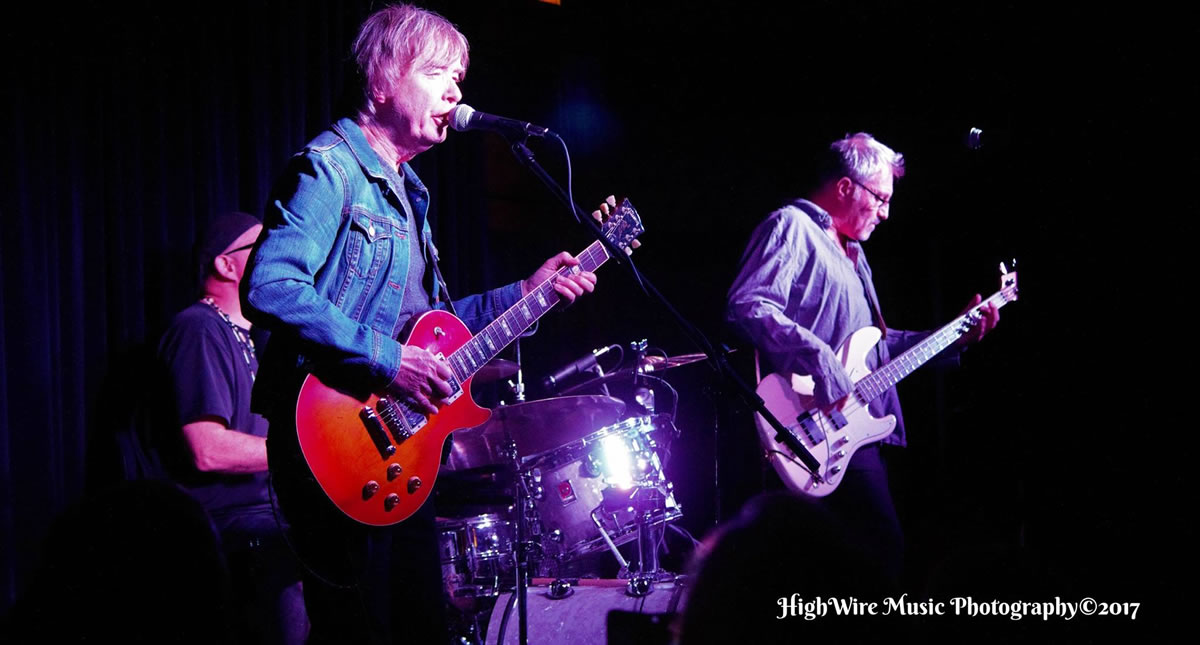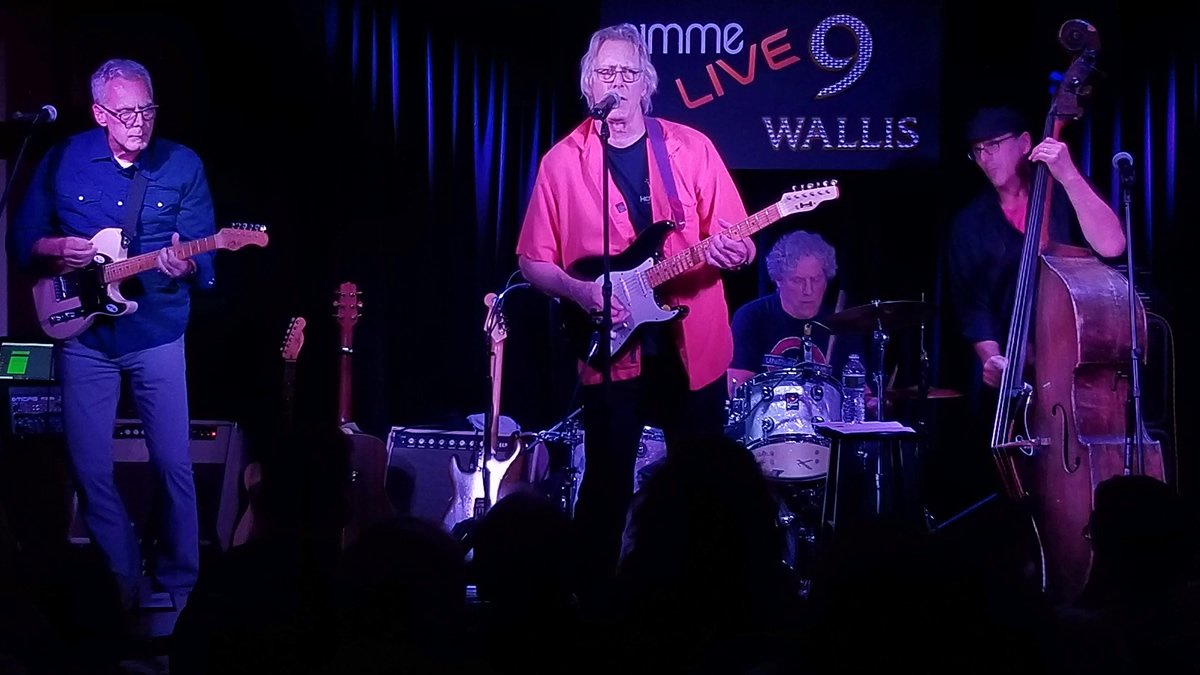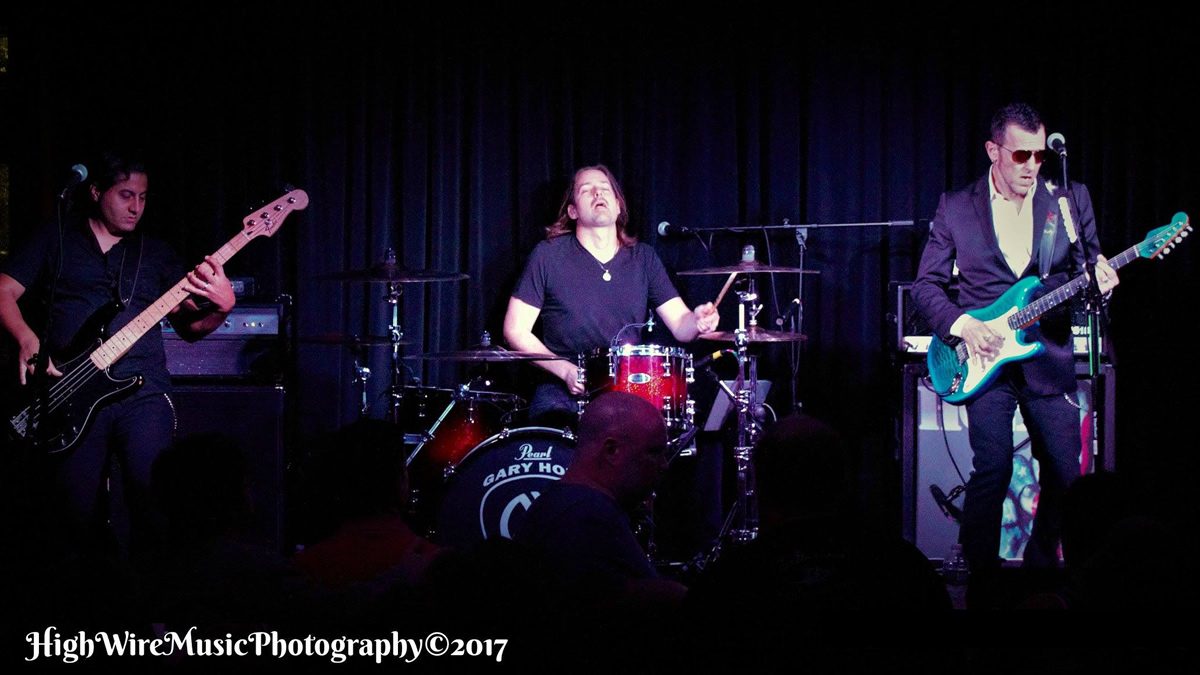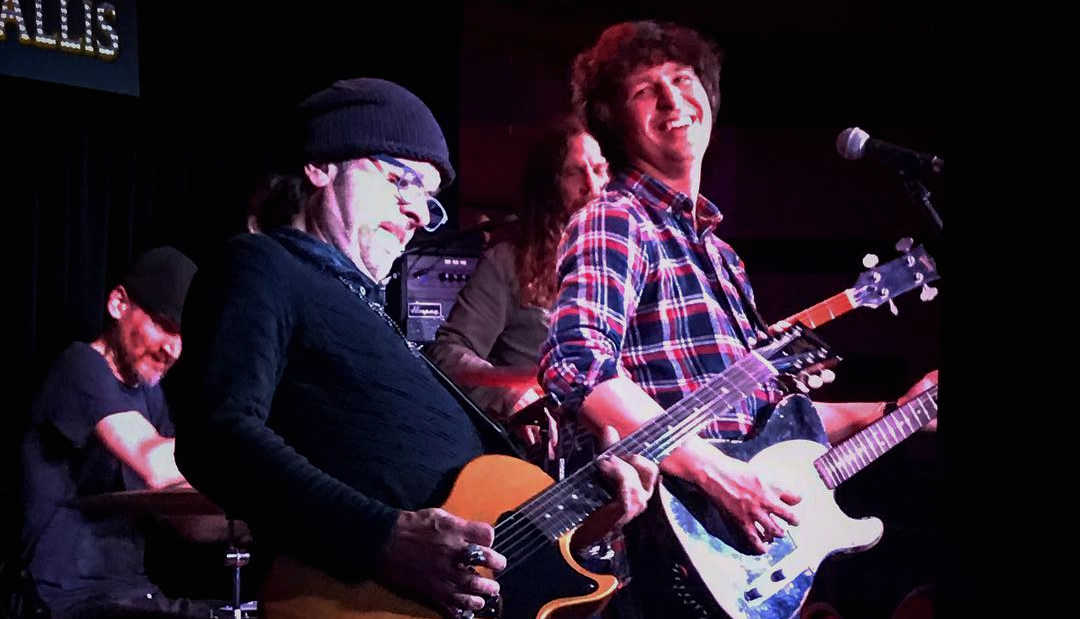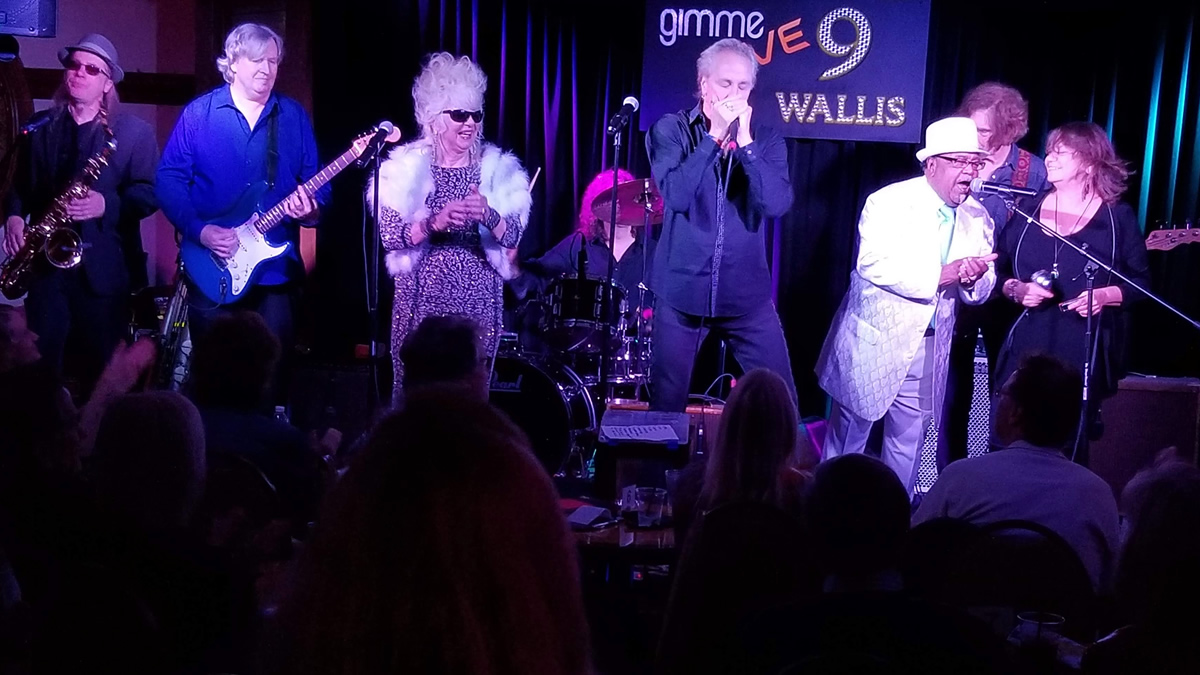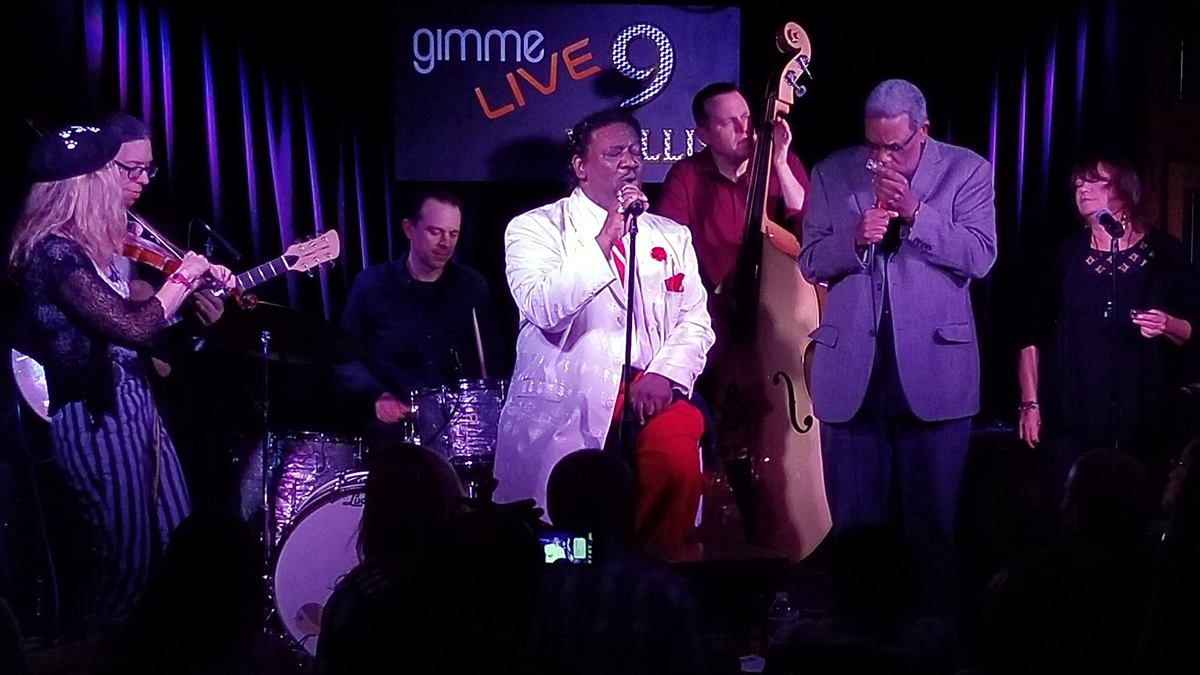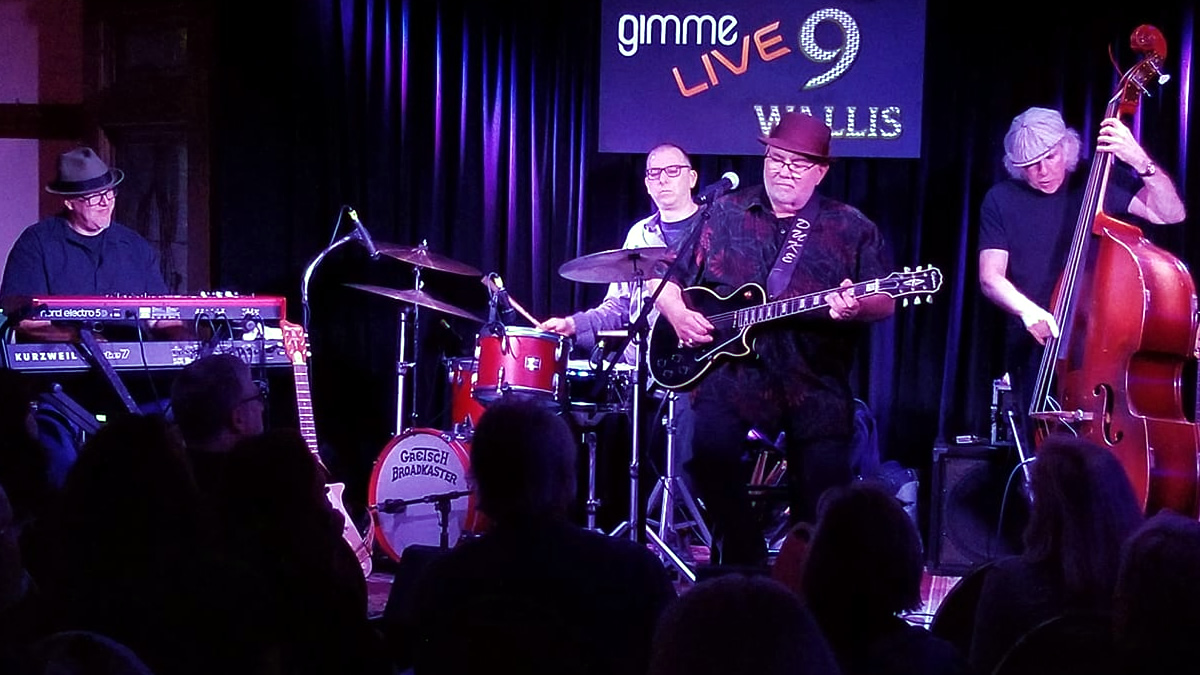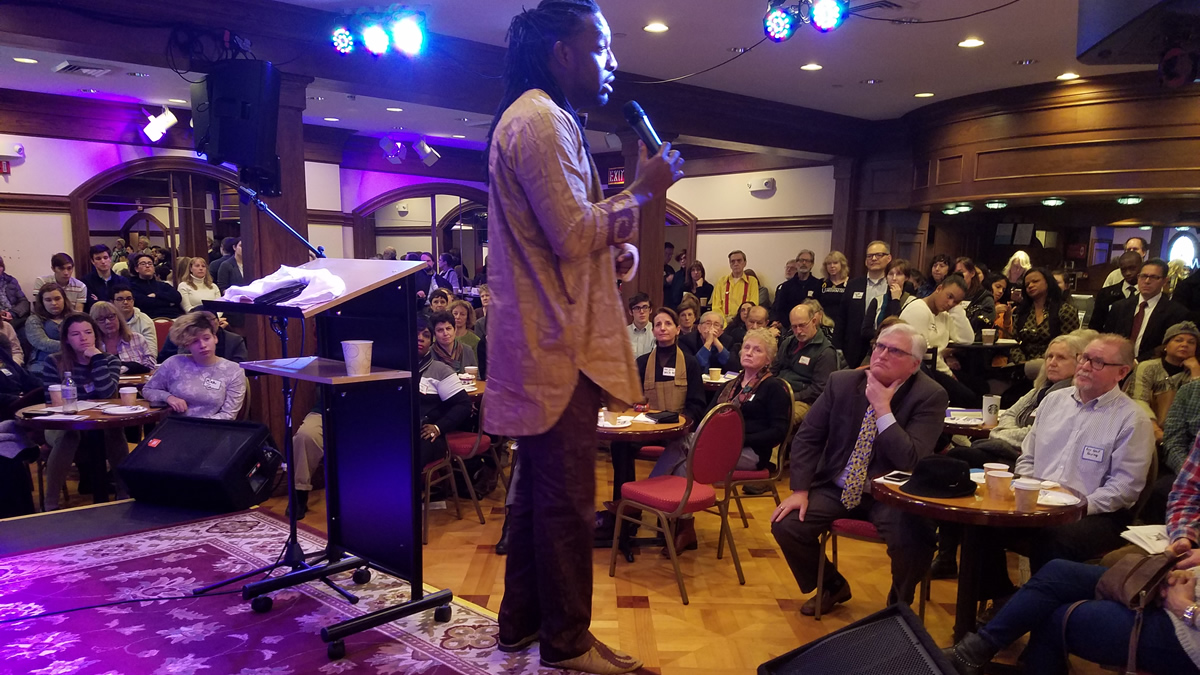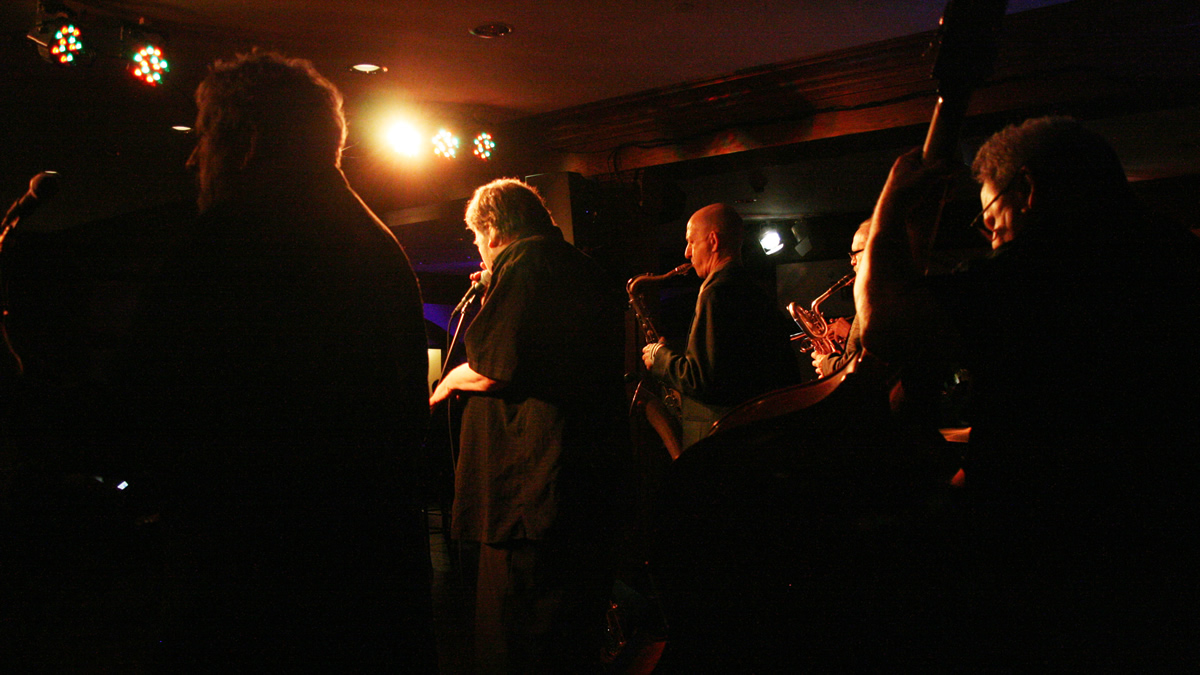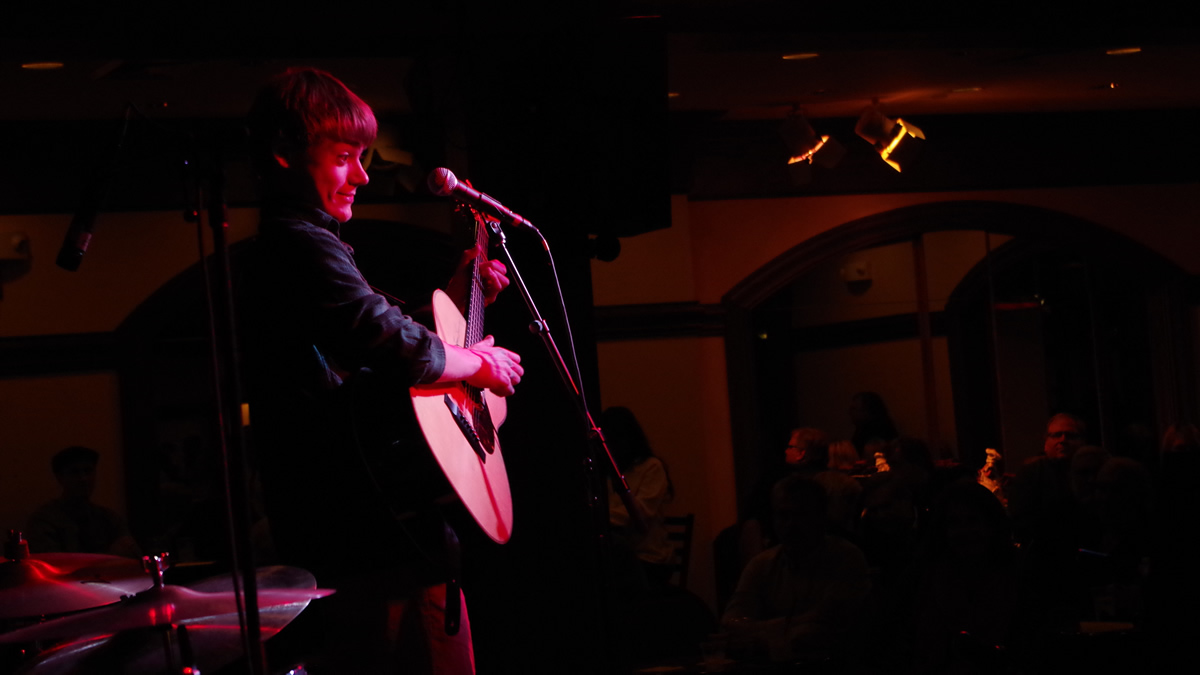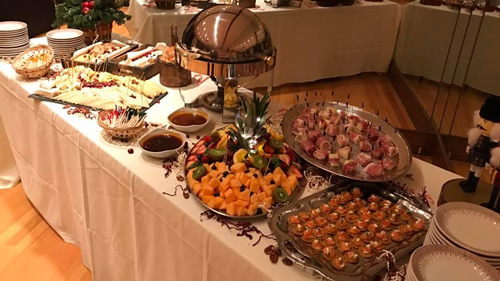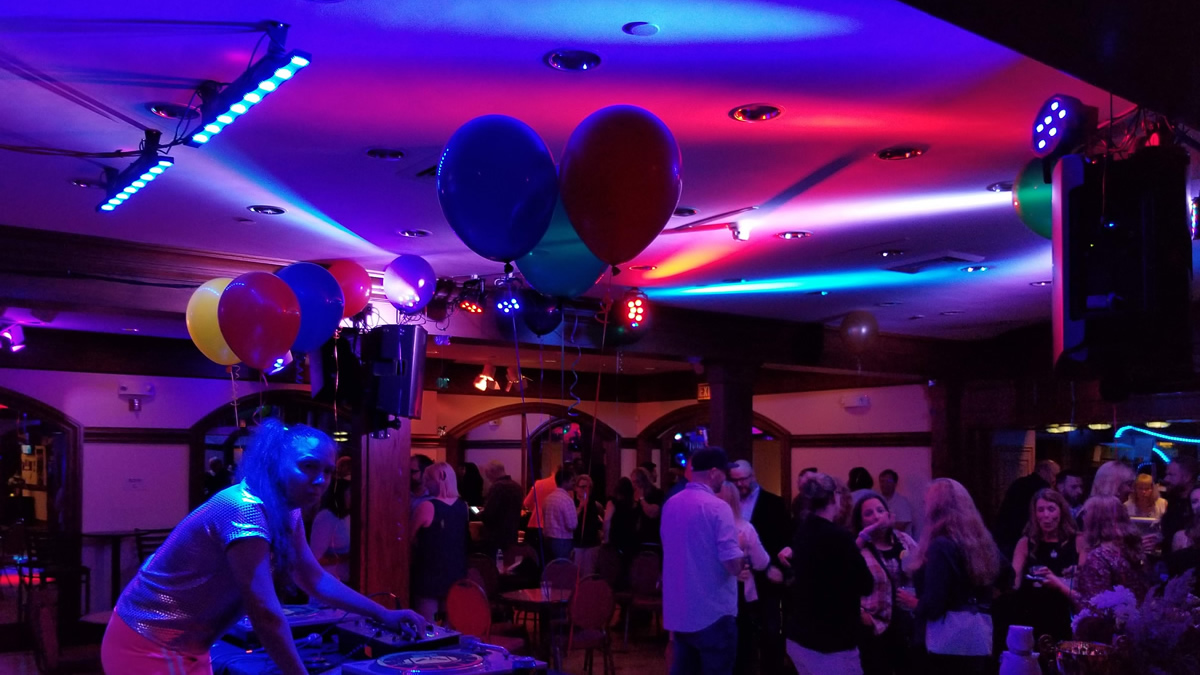 About 17 miles north of Boston, award-winning 9 Wallis is a gorgeous, fully restored, historic location conveniently situated in the heart of Downtown Beverly's Arts District at 9 Wallis Street, right next to the Larcom Theatre -- less than half a mile from the Beverly Depot rail station and 3 miles from Route 128, with plenty of nearby parking (see map).
In April 2017, after 4 years of presenting over a hundred shows at Beverly's Larcom Theatre (featuring Grammy-winners, Rock & Roll Hall of Famers and platinum recording artist), gimmeLIVE's owners Peter and Vickie Van Ness, transformed 9 Wallis into the most intimate, elegant listening room north of Boston with comfortable seating at tables, plus food & beverage service offering fine wines, local craft beers, specialty cocktails (featuring local distilleries and all-natural juices) and top-shelf spirits.
In August 2018, Peter and Vickie were presented with the Boston Blues Society's Keeping the Blues Alive Award for their work at 9 Wallis.
Because of its beautifully restored, tremendously flexible space with the best dance floor on Boston's North Shore, 9 Wallis has become a favorite venue for fundraisers, private parties and corporate events. Local charities have raised thousands of dollars at 9 Wallis (see examples). With world-class entertainment, an event can begin as a cocktail party or fully seated dinner...then transform into a nightclub-style dance party with concert quality sound and stage lighting.
CLICK HERE if you'd like someone to contact you about raising money for your charity. CLICK HERE if you want to book a party or corporate event.
Many new shows will be announced soon. Click here to join gimmeLIVE's FREE Concert Club and email list. You'll get special deals and prime seats before tickets go on sale to the public.
There is plenty of nearby parking at 7 lots from 150 feet away to 3 blocks away. Lots are 25 Cents/Hour (see map). Street parking is more. All parking is FREE after 8pm and on Sundays.
Want us to produce a concert or festival to raise money for your organization? Click here
Want to sponsor one of our shows? Click here